Giancarlo Perlas
July 7, 2018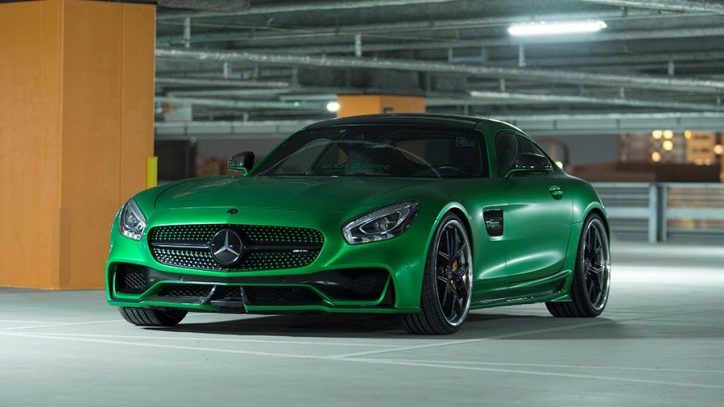 The Japanese car tuner Wald International just released its new body kit for the Mercedes-AMG GT S. The package is called the "Black Bison".
The Black Bison package is available in two versions—the FRP and the optional CFRP. The changes introduced in the bundle include the new front and rear bumpers, front winglets, side skirts and rear spoiler.
The photos provided by Wald shows the Mercedes-AMG GT S in a matte green finish similar to its more powerful sibling, the Mercedes-AMG GT R. It is not clear though if the paint or wrap is the only color offered by the tuner for the exterior of the AMG GT S or there are others color choices.
The exterior modifications are topped off by a set of 9.5×21 and 10.5×21 wheels for the front and rear, respectively. Customers have the option to upgrade the wheels to 22 inches, too.
No details were provided about any enhancements made by Wald to the interior of the AMG GT S. So it is possible that the tuner left the car's cockpit untouched.
Likewise, no changes have been introduced to the engine of the auto. Therefore, the output of the vehicle's 4.0-liter biturbo V8 engine remains at 515 hp and 494 lb-ft of torque. With that, its acceleration from 0-62 mph is still at 3.8 seconds while its maximum speed is capped at 193 mph.
The pricing of the Wald body kit for the AMG GT S is unavailable at this moment. However, interested buyers can just visit the official site of Wald for further inquiry.
Wald Mercedes-AMG GT S Photos
Check out the photos of the Mercedes-AMG GT S with new Wald package in the gallery below: