Giancarlo Perlas
July 6, 2018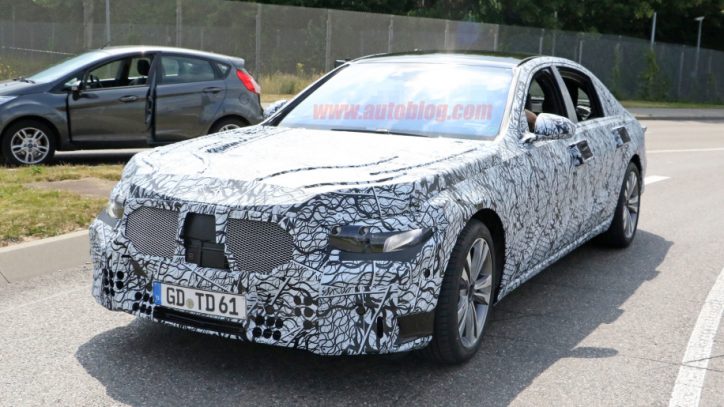 The next-generation Mercedes-Benz S-Class was seen in a series of spy shots again. This time, the images give us a peek inside the flagship luxury car of the three-pointed star marque.
Based on the spy shots of the upcoming S-Class from Carpix (via Autoblog), we can see that the car does not offer a major overhaul on its exterior. After all, the S-Class just underwent a facelift for the 2018 model year.
Among the noticeable changes in the prototype were its lower and slimmer nose, as well as its lower layout of the headlamps, compared to the 2018 S-Class. There appears to be a slight adjustment in the creases of the vehicle, too, particularly the ones that run just under its window sills.
It is possible that we are still missing some key details in the styling of the next S-Class because the spied car in the photos is wrapped in a heavy camouflage. There's also the fact that the product in the photos is still in its early stage of development.
What's Inside the Next-Gen S-Class?
What's exciting in the new S-Class spy shots though is that these take us inside the car. From there, we could see that it is carrying a lot of updates in its instrument panel and dashboard.
Instead of having a pair of wide screens just behind the steering wheel, the prototype is now carrying a single display running across the driver's side of the cockpit. However, the new screen seems to be sticking like a sore thumb because it is not embedded in the dashboard. We hope that this will not the case with the final version of the auto.
Moreover, the central part of the dashboard's top between the driver and front passenger sits four narrow air vents. These are situated near the defogger vents.
Unveiling Date
According to reports, it might be a little while until the world premiere of the next S-Class because Mercedes just released the facelifted version of the car's current-generation model.
The next-gen model will most probably be equipped with Mercedes' new inline-six engine (the same one in the present CLS) and its high-performance versions might have the biturbo V8 unit.