Giancarlo Perlas
October 2, 2018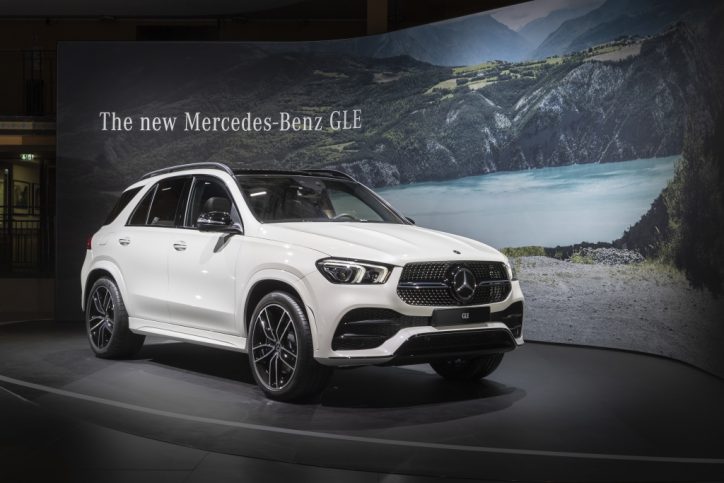 The eve of the Mondial de l'Auto Paris or Paris Auto Show saw the world premiere of the latest premium sport utility vehicle of Mercedes-Benz, which is the new GLE model. Highlighting one of the many offerings of the range was the Mercedes-Benz GLE 450.
Britta Seeger, Member of the Board of Management of Daimler AG and responsible for Mercedes-Benz Cars Marketing & Sales, did the honors of introducing the new GLE to more than 400 guests at the Hotel Molitor in Paris, France.
Among the highlights of the new GLE is its cd figure of 0.29, which is considered to be Mercedes' "best-in-class". The German luxury automaker touts the SUV as having "a compelling new operating concept, innovative driver assistance systems, a new engine line-up and considerably more space."
One of the innovations of the GLE referred to by Mercedes is its 48-volt E-Active Body Control active suspension and Active Tailback Assist. In a nutshell, the mentioned technologies offer better ride comfort, improved agility and customizable elements that govern the stability of the auto on the road.
The GLE 450 is equipped with a 3.0-liter turbocharged inline-six engine with a mild-hybrid system. The petrol unit provides 362 hp and 369 lb-ft of torque to the all-wheel-drive setup of the SUV while the electric motor gives an additional 22 hp.
The vehicle is also available in GLE 350 trim that is equipped with a 2.0-liter engine capable of 255 hp and 273 lb-ft of torque.
Nothing much has changed from the 2018 to the 2019 model year GLE in terms of design. The most noticeable upgrade only comes in its increased wheelbase offering more legroom in its cabin that's comprised of three rows of seats. The new model adopts the new MBUX multimedia system too.
The new GLE was showcased alongside the new Mercedes-AMG A 35, Mercedes-Benz EQC and the Smart Forease concept during the kickoff of the Paris Auto Show.