Giancarlo Perlas
September 4, 2018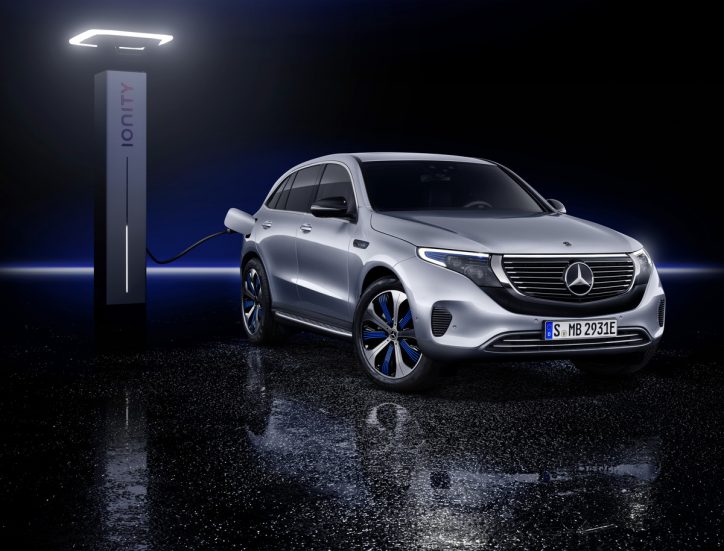 The Mercedes-Benz EQC electric vehicle is finally here! Mercedes just unveiled the EQC400 4MATIC model of the range on September 4, 2018, in Stockholm, Germany. It may not look as futuristic as the Mercedes-Benz Concept EQ but there's a lot to be excited about in the three-pointed star brand's electric-powered crossover sport utility vehicle.
1. Design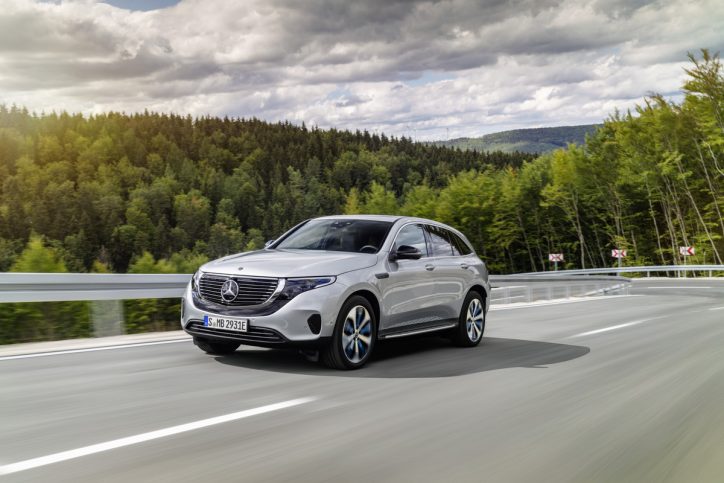 Thanks to the previous spy shots and teasers, we already have an idea of what to expect from the Mercedes-Benz EQC. The electric crossover looks like an evolution of the Mercedes-Benz GLC. However, the EV makes itself distinct from its sibling with its cleaner and smoother surfaces featuring well-sculpted corners and panels that are almost free of creases. It also has a coupe-like roof recess that makes it sexier compared with its gasoline-fed counterpart. Furthermore, it has an LED light band that bridges the DRLs and adaptive headlamps.
The EQC comes with bicolor light-alloy wheels measuring 19 to 21 inches. The two wheel variants of the EV are adorned with bluish spokes and rim flange.
2. Technology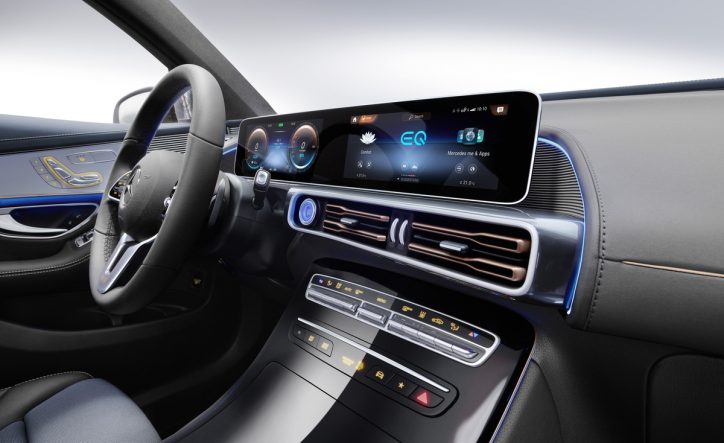 The interior of the Mercedes-Benz EQC is highlighted by two 10.25-inch digital displays covered in a single glass pane that runs from the driver's side to the center of the dashboard. The crossover uses the MBUX or Mercedes-Benz User Experience interface, which allows the occupants of the vehicle to issue commands using voice, touchscreen or buttons. Its intelligent system adapts to the preferences of its users as well.
Moreover, the comfort of the driver and the passengers are taken cared of by the EV's heated seats with optional 64-color ambient lighting. Meanwhile, the optional driver assistance package of Mercedes boosts the safety levels of the auto.
3. Powertrain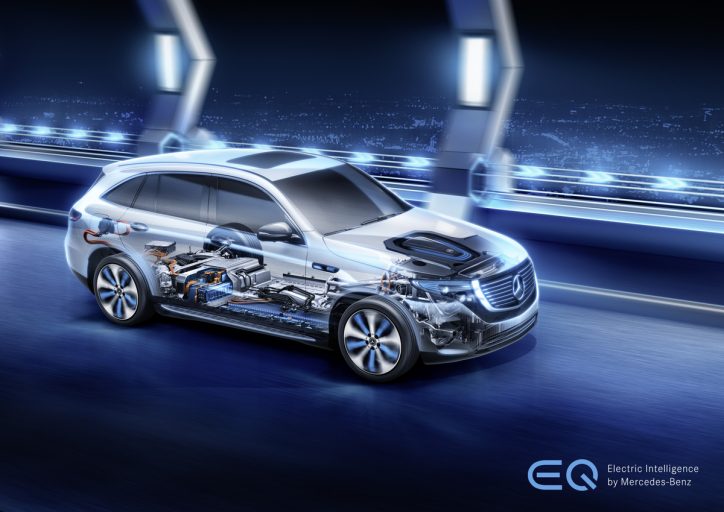 The Mercedes-Benz EQC400 4MATIC model has two asynchronous electric motors feeding power to its all-wheel-drive system. The combined output of the motors is 402 hp with 564 lb-ft of torque. The top speed of the EV is electronically limited to 112 mph while its acceleration from 0-60 mph is estimated to be at 4.9 seconds.
The EQC is equipped with a lithium-ion battery that can store up to 80 kWh. The water-cooled onboard charger of the auto has a capacity of 7.4 kW with fast-charging capabilities. It can be charged at home or at public charging stations. Mercedes said that it is possible to juice up the battery pack from 10 to 80 percent in only 40 minutes using DC fast chargers.
At full charge using a Mercedes-Benz EQC charging cable, the EV can cover a distance of 200 miles. It may be 100 miles short from the promised electric range of its concept version but that's still a lot!
4. Sale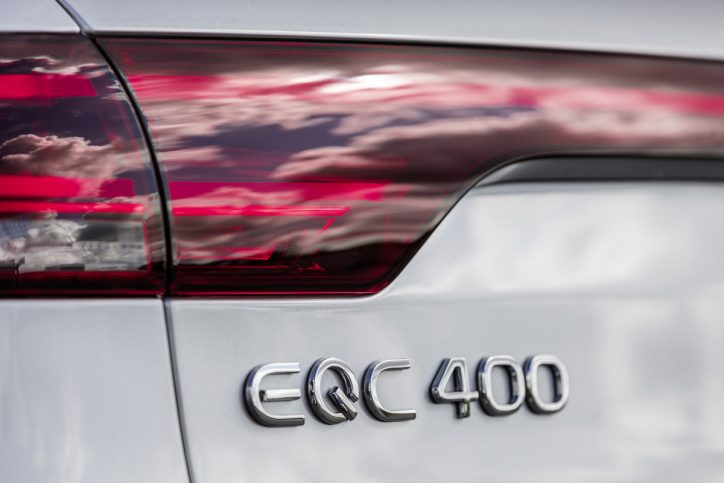 The Mercedes-Benz EQC400 4MATIC will go on sale in the US by 2020. Its maker is yet to announce its prices.
Mercedes-Benz EQC Official Photos
Check out the official photos of the new Mercedes-Benz EQC in the gallery below: