Giancarlo Perlas
January 2, 2018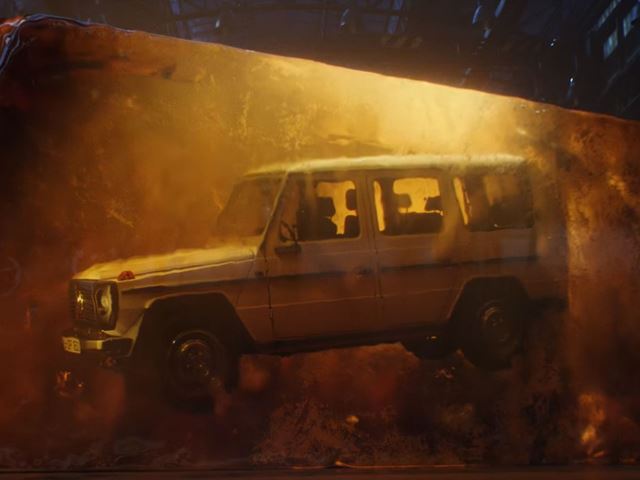 The new Mercedes-Benz G-Class is scheduled to make its debut at the 2018 Detroit Motor Show this January. To hype the iconic SUV, Mercedes just released a video highlighting the timeless character of the auto.
The video shows the G-Class encased in a giant block of amber. It is somehow reminiscent of the plot of the Jurassic World franchise wherein a preserved DNA contained in a dinosaur's blood, which happened to be in the belly of a pre-historic mosquito trapped in amber, paved way for the cloning process of the ancient reptiles.
It's a way of saying that despite the passage of time, the character of the G-Class remains timeless in nature. Since it was introduced in the market decades ago up to the present, it has carried its boxy shape, sharp corners, rounded headlights, classic radiator grille and signature body lines. However, to keep up with consumer needs, it has gone gradual transformation over the years to house an updated interior and tech plus minor changes in its visuals.
In the coming Detroit Motor Show, a new G-Class will be introduced with a new interior design. Mercedes earlier released the photos of the SUV's new cabin.
There are no official photos yet showcasing the exterior and mechanical specs of the G-Class. But based on spy shots, the iconic SUV will have a wider body. Then the AMG model of the vehicle is expected to carry the Panamericana grille. The high-performance version of the auto might ditch its 5.5-liter twin-turbo V8 engine in favor of AMG's new 4.0-liter biturbo V8 unit.