Giancarlo Perlas
December 15, 2017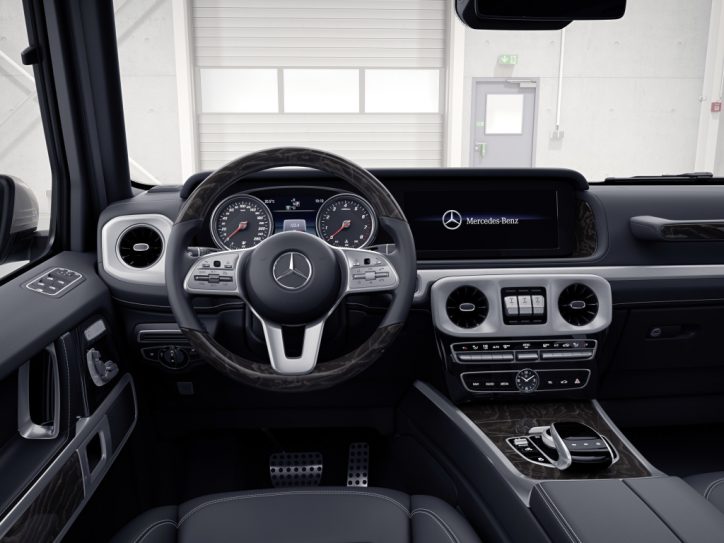 The Mercedes-Benz G-Class is receiving an overhaul for 2018. One of the changes lies in the interior of the iconic SUV.
The G-Class is one of the most resilient models of the three-pointed star brand. Gradual visual upgrades have been introduced to the auto since it first came out in the market. Up to this day, it has retained its boxy body that is accentuated by its sharp edges, rigid body lines, and round headlamps. Despite that, it remains as one of the most popular products of Mercedes in its 40 years of production.
With its new model, the G-Class is expected to keep its classic styling. However, based on earlier spy shots, the AMG version of the SUV will likely get the Panamericana grille design.
Mercedes just officially revealed what's inside the new G-Class to hype up its arrival at the North American International Auto Show happening in Detroit this coming January. Among the highlights of the new G-Class interior are blacked-out, premium leather surfaces; chrome inserts that highlight its controls, air vents, steering and handles; new audio system; more spacious cabin; and wide touchscreen display.
The interior of the G-Class has been made to complement its exterior. The two tone color of its cabin reflects the same color-scheme in its body. Then the round air vents were molded to mirror the shape of its headlamps.
Overall, the new G-Class is a reminder of Mercedes' colorful history with its timeless beauty. The modern touch in its design and tech upgrades indicate its resiliency in keeping up with the continuously-changing needs of customers.
Check out the new interior shots of the upcoming Mercedes-Benz G-Class below: