Giancarlo Perlas
January 28, 2018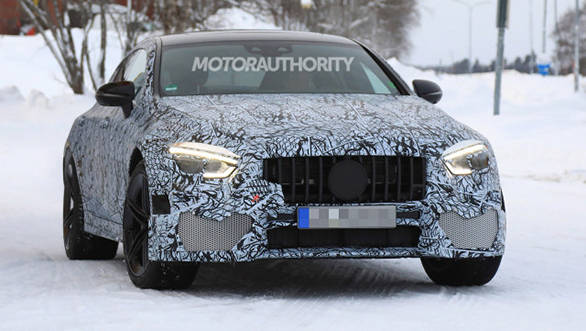 Some spy shots of the 2019 Mercedes-AMG GT Sedan once again surfaced online. This time, the production version of the car was seen while it was undergoing winter testing.
1. New Platform
The spy shots show the sports sedan's front, side, and rear, which give us an idea on what to expect from the auto. Although it appears in a heavy camouflage, we can see that the vehicle still follows the outline of the two-door Mercedes-AMG GT. However, the source claimed that the unit is riding on a different platform.
The AMG GT Sedan utilizes the MRA rear-wheel drive architecture found in the latest C-Class and E-Class. Its maker most likely took measures to strengthen the frame of the car and reduce its weight for better reliability and performance.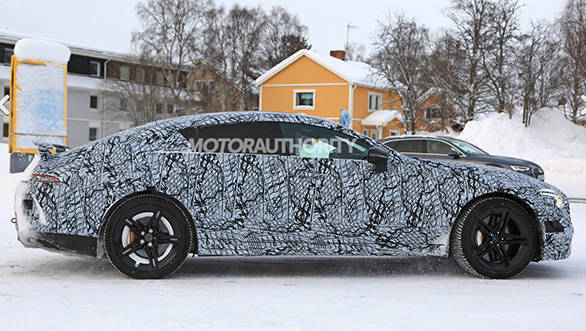 2. Major Design Upgrades
One of the noticeable changes in the spied Mercedes-AMG GT Sedan is its pair of angular headlamps. Then, to accommodate the extra doors and cabin space, its wheelbase has been stretched while its hood's length has been decreased. Everything else seems to follow the elements found in the auto's concept version shown in last year's Geneva Auto Show.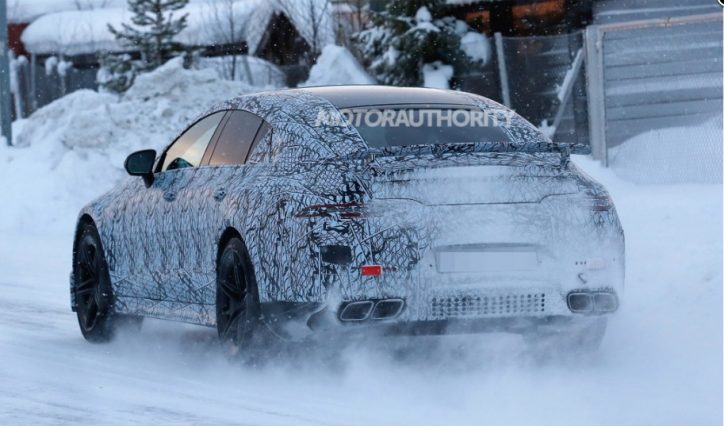 3. Engine
At launch, the first version of the Mercedes-AMG GT Sedan will probably carry a 4.0-liter biturbo V8 with at least 500 hp. The hybrid powertrain of the car that uses a V8 engine paired with electric motor delivering at least 805 hp will possibly be possessed by its range-topping trim.
4. Schedule of the Big Reveal
The winter spy shots hint that the Mercedes-AMG GT Sedan is on its final phase of development. So, its official unveiling should be very close.