Giancarlo Perlas
January 27, 2018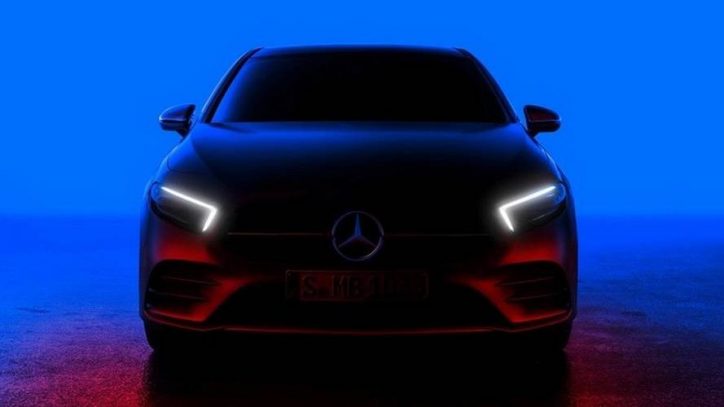 The 2019 Mercedes-Benz A-Class was just teased ahead of its big reveal on February 2. The new compact hatchback will make its world premiere in Amsterdam. It is not clear yet if Mercedes will unveil both the hatchback and sedan versions of the A-Class.
Here are our key expectations from the Mercedes-Benz A-Class hatch based on new reports, spy shots and hints from its maker:
Design
From the latest teaser of Mercedes, the new A-Class hatchback will have a major overhaul in its exterior. The car appears to distance itself from the Concept A-Class Sedan shown in Shanghai Auto Show last year with its different styling. It could be noticed in the teaser too that the front fascia of the hatch bears a striking resemblance with the CLS. The new A-Class will be riding on the new MFA platform of its maker.
Tech
The new A-Class is expected to feature a revamped interior filled with the latest tech offered by Mercedes for navigation, comfort, safety and entertainment. The cabin of the car will be highlighted by twin wide touchscreen displays, circular air vents, unique ambient lighting and touchpad control on the center. The new natural speech recognition system of Mercedes previewed at CES will also be integrated in the new A-Class.
Engine
Mercedes remains mum on the power unit of the A-Class. However, there were earlier reports that its AMG unit might produce up to 400 bhp, which will propel it from zero to 62 mph in only four seconds. On the other hand, the standard A-Class might carry a 2.0-liter engine. A hybrid and full electric version of the auto are also possible in the future. The electric A-Class might be introduced bearing the EQ badge.