Giancarlo Perlas
July 31, 2017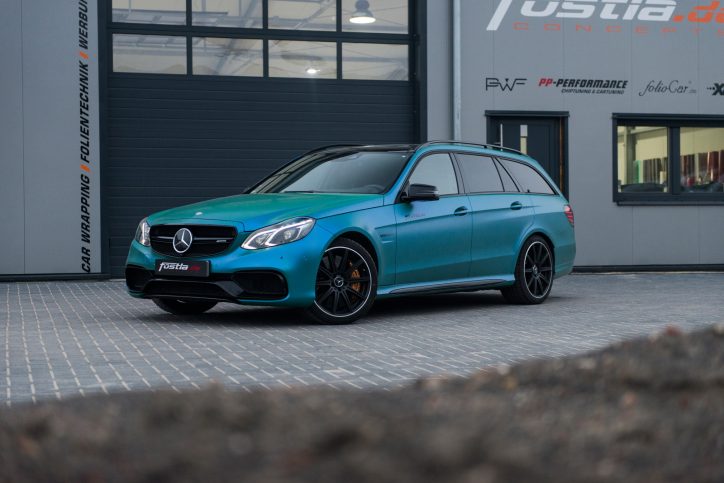 Fostla just unveiled its new tuning package for the Mercedes-AMG E63 S Estate. For a sum of €9,000 or $10,320, the output of the car's engine can be cranked up to deliver as much as 700 PS.
The tuner is notorious for bringing up the power of some Mercedes cars to around 700 PS. Some of the vehicles that we have featured previously with the Fostla kit in their engines were the 2017 Mercedes AMG S63 S Coupe and the Mercedes-Benz E63 AMG in 2015.
Engine
According to Carscoops, the Fostla package for the AMG E-Class Estate centers on offering a power boost to the vehicle, thanks to a level 2 chip tuning provided by PP-Performance. From the stock 585 PS and 800 Nm of torque that the AMG E63 S Estate has, the output is increased to deliver a total of 700 PS and 1,055 Nm of torque.
The resulting zero to 100 km/h acceleration of the auto is raised by 0.15 seconds compared to its stock configuration. With the tuning kit, it can now achieve such feat in only 3.45 seconds. On the other hand, the top speed of the vehicle is up from the original electronically-capped 250 km/h to 310 km/h.
Exterior
Outside, Fostla gives the E-Class Estate a more striking look with its full vinyl wrap called the "Matte Caribbean-Satin". It is complemented by a a new window tint.
Interior
There was no mention whether Fostla offers interior design upgrades to the car. So we could only assume that it does not provide any just like its treatment with the other Mercedes it worked on in the past.
Photos
Check out the photos of the Fostla Mercedes-AMG E63 S in the gallery below: