Giancarlo Perlas
March 2, 2017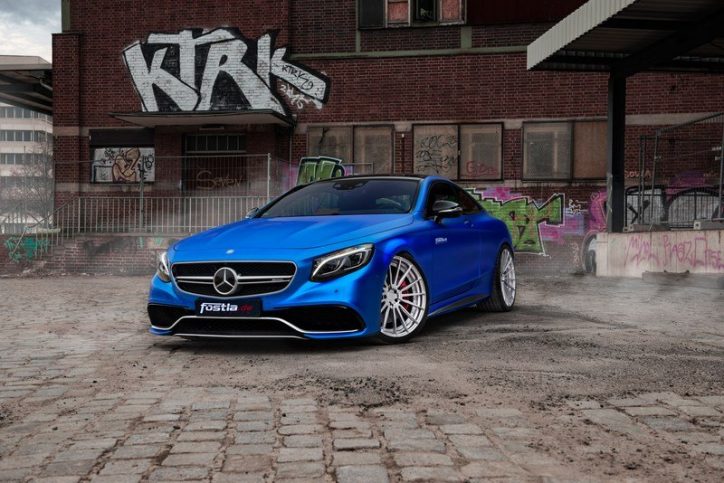 Fostla just unveiled its new tuning program for the 2017 Mercedes-AMG S63 Coupe S. The package offers a bump in the power of the car plus subtle cosmetic changes.
Here is a quick look at the features of the tuning package offered by Fostla to the AMG S63 Coupe S:
1. Engine
In its unadulterated form, the AMG S63 Coupe S packs 577 hp and 664 lb-ft of torque in its 5.5-liter biturbo V8 engine. The power allows it to accelerate from zero to 60 mph in just 3.9 seconds and its top speed is electronically-limited to 186 mph.
Thanks to Fostla's utilization of the G-Power Bi-Tronic 5 V1 module to the car, the output of the auto is raised to 740 hp and 885 lb-ft of torque. The increase lets the high-performance S-Class to sprint from zero to 60 mph in just 3.5 seconds. Then its maximum speed jumps to an electronically-limited 200 mph.
2. Exterior
The body upgrades given by Fostla to the AMG S63 Coupe S is barely noticeable. Among the changes include the auto's vinyl blue chrome matte finish, tinted taillights, and 22-inch Prior Design wheels wrapped in front tires measuring 265/30 and rear tires sized 305/25.
3. Interior
Unfortunately, the tuner shied away from introducing any changes to the interior of the AMG S-Class Coupe.
4. Pricing
The pricing of Fostla's tuning package of the AMG S63 Coupe S was not mentioned. However, the source estimates the figures to be around the €25,000 mark or somewhere around the $26,500 range.
Photos
Check out the images of the Fostla-tuned Mercedes-AMG S63 Coupe S in the gallery below: