Giancarlo Perlas
July 31, 2017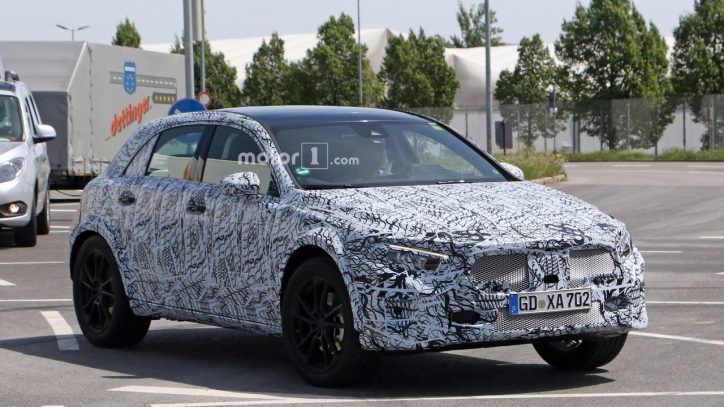 The prototype for the new Mercedes-Benz GLA was recently spied. The compact utility vehicle in the spy shots was heavily disguised in zebra camouflage, but based on the shape and bulges in the wraps, the auto bears a striking resemblance with the Mercedes-Benz A-Class seen earlier.
According to Motor1, which is also the source of the spy shots, the next-generation of the GLA will be launched next year. It will be released under a 2019 model year.
Although the features of the CUV is still hard to see because of its full camo, it seems that the body panels are similar to the ones found in the next A-Class. The two are expected to mirror the same design language—as they are related after all—and both share the same platform called the "Modular Front-Wheel Drive Architecture" or MFA.
A close up of the next-gen GLA shows a new set of bumpers, rear spoiler and lighting system. The wider fenders of the auto are somewhat like that of the Mercedes-Benz E-Class All-Terrain. The one who snapped the spy shots claimed that the upcoming GLA looks wider and more spacious than its current model too.
We could not make out the interior elements of the vehicle yet from the angles of the spy shots. However, since the GLA and the A-Class are closely related, the CUV will most likely get the same level of detailing and technology with its hatchback sibling. With that, look forward to a dual digital screen layout in the GLA as well.
Spy Shots
Check out the new spy shots of the 2019 Mercedes-Benz GLA in the gallery below: