Giancarlo Perlas
July 19, 2017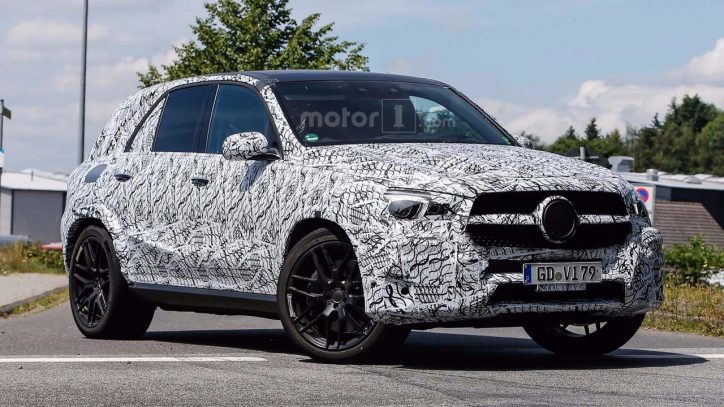 While Mercedes fans are busy ogling at the newly launched Mercedes-Benz X-Class pickup truck, spy shots of the upcoming 2020 Mercedes-AMG GLE63 were discovered. This is going to be BMW X5 M's main rival, whose prototype was also previously seen being tested on the road.
Based on the spy photos featured in Motor1, the midsize GLE63 is once again receiving some kind of treatment from the German automaker's performance arm, the AMG. This means more power and more tech specs for the GLE63. If you want a tamer version, expect to see the GLE53, though there are more details about this one later.
Put in mind that the GLE63 will have a lower and wider stance compared to the body style used and seen on the regular GLE. The current spy shots showed the makeshift exhaust tips and fender flares but since this prototype is at an early stage, these could still be changed or adjusted.
Popping open the hood will allow you to find AMG's 4.0-liter twin-turbocharged V-8 engine that is paired with a 9-speed automatic and rear-biased all-wheel-drive system. This would produce about 603 horsepower, the same output from the latest E63 S and S63 sedans.
On the other hand, the GLE53, which will replace the GLE43, will arrive with a hybrid setup that will use Mercedes' 3.0-liter turbocharged inline-6 engine. This will come standard with a mild-hybrid system while AMG's version should see a more muscular and powerful electric motor that would be able to deliver 500 horsepower in total.
The redesigned GLE will be a 2019 model that will go on sale next year while we'd have to wait a little while longer for the GLE63 because this wouldn't be ready for a debut until 2019 as a 2020 model.