Muamer Hodzic
January 16, 2013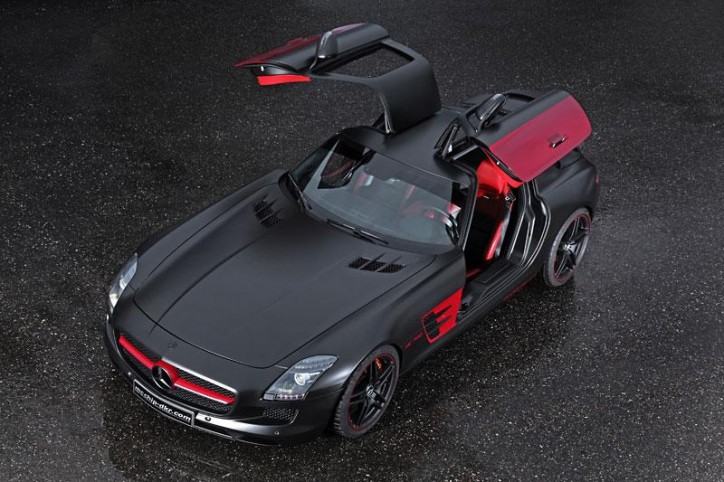 The Mercedes-Benz SLS AMG has been revisited by the engineers from McChip who updated their "MC700" program. We remind you the naturally-aspirated V8 6.2-liter engine of the stock model is good enough for a more than impressive 571 HP (420 kW) and a peak torque of 479 lb-ft (650 Nm).
The upgrade program developed by the German tuner includes a remapped ECU, a mechanically-driven compressor and a custom Capristo exhaust system. Thanks to these tweaks, the V8 engine of the SLS AMG is now capable of producing no less than 680 HP (500 kW) and 568 lb-ft (770 Nm), representing a significant increase of 109 HP (80 kW) and 88 lb-ft (120 Nm) over the standard model.
The modifications don't end here as for export market only (since it doesn't have TÜV approval), the power unit can be further optimized to unleash 706 HP (519 kW) and 585 lb-ft (793 Nm) of torque.
The standard upgrade program costs €69,900 ($88,060 / £55,360), while the Germany-excluding high-end package will set you back €78,999 ($99,520 / £62,435).
Besides this healthy power increase for any speed carz, the tuner is offering a hydraulically-controlled DDC or HLS 4-chassis developed by KW for an extra €12,999 ($17,258 / £10,769). This grey and red foliation is provided by CoverEFX and will add an additional €5,999 ($7,964 / £4,969) to the final price of the upgrade kit.
The aftermarket specialist has mentioned in the official press release that modifying a Mercedes-Benz SLS AMG to get one of the power upgrades takes between five and seven working days.
Match this power upgrade with the customized interior cabin provided by Vilner and you get a red & black-themed SLS AMG both inside and out.