Giancarlo Perlas
September 11, 2022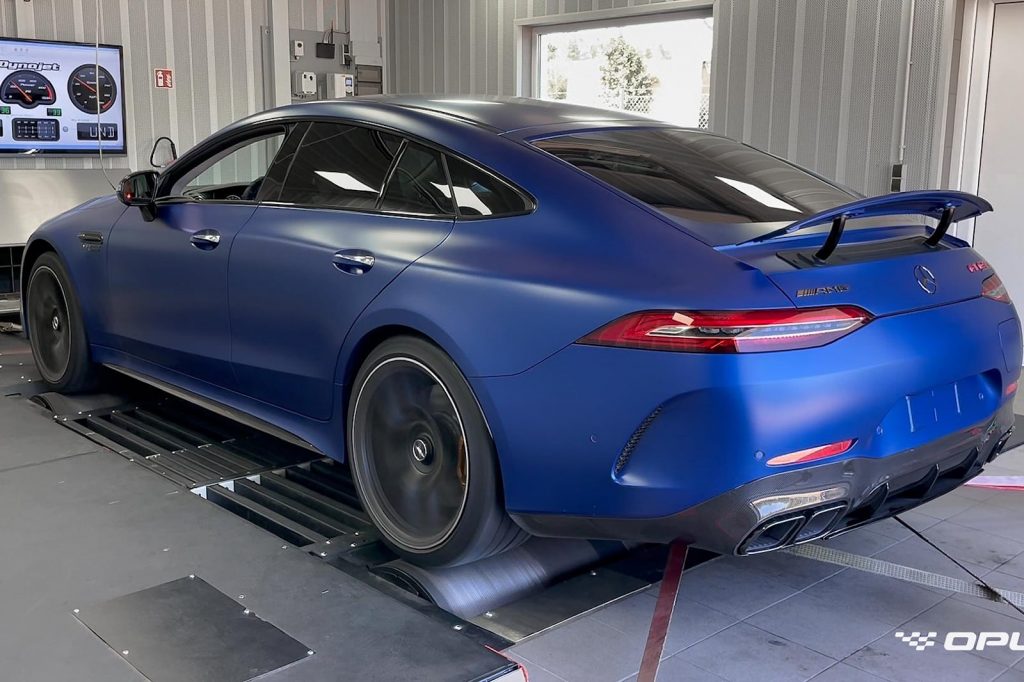 Opus specialists appear to be logging in more time in their workshop as of late. Recently, the German tuner provided a sneak peek of the latest developments on the Mercedes-AMG GT 63 S E Performance it's currently working on.
As a recap, the GT 63 S E Performance is equipped with a highly-capable 4.0-liter dual-turbo V8 engine partnered with an electric motor to provide a hybrid performance. All that provides 831 hp and 1,033 lb-ft of torque. The numbers are directed to an all-wheel-drive system and distributed via a nine-speed multi-clutch automatic transmission. Overall, the setup allows the car to sprint from 0 to 62 mph in just 2.9 seconds. These are definitely great figures by today's standards.
Opus has more in store for the car though. The tuner claims to have managed to boost the power of the GT 63 S E Performance to bring in an additional 107 hp, which now spikes its total output to 938 hp. The upgrade takes the hybridized auto from 0 to 62 mph in just 2.7 seconds, and from 0 to 124 mph in 8.55 seconds.
The more exciting part is that the said upgrade is only the Stage 1 tune of Opus for the GT 63 S E Performance. The company admitted that the hybrid powertrain of the car provided a greater deal of challenge compared to its simpler fuel-fed counterparts. Nevertheless, the specialist is looking to go way past its 1,000 metric horsepower target (986.32 hp) for the vehicle.
Complementing the tuning package of Opus for the GT 63 S E Performance is an optional OBD lowering module that brings the suspension of the car down by 0.7 inches when it's running or 1.5 inches when stationary. Furthermore, buyers have the choice of adding an exhaust flap control system together with a special exhaust system in the mix to give off the same raw sound found in the V8-only models of the AMG GT.