Giancarlo Perlas
September 12, 2022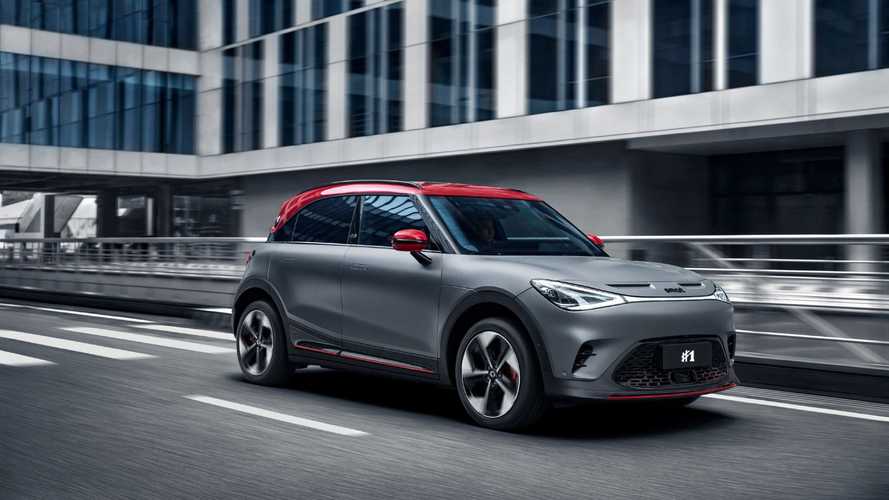 The Smart brand just unveiled its new entry into the electric crossover market with the Smart #1. The electric vehicle made its debut at the recently-held Chengdu Motor Show in China.
The Smart #1 has a planned rollout in 2023. It's the result of a joint venture between Mercedes-Benz Group and Geely Holding. The new EV will come with a sportier version by Brabus, which will feature all things that the famous tuner is known for, including a power boost plus new visuals in and out.
Starting on its performance, Brabus managed to squeeze out more power in the Smart #1 through an additional motor. The extra hardware brings up its total output to 422 hp and 400 lb-ft of torque. Matched with an all-wheel-drive system, the figures allow the EV to sprint from 0 to 62 mph in just 3.7 seconds. Meanwhile, the 66-kWh battery pack of the car will let it cover up to 273 miles on a single charge.
The body kit of Brabus doesn't do much for the Smart #1 on the outside except for the tri-tone exterior paint in Matte Gray, Silent Silver, and Laser Red. These are complemented by the added twin air intakes looking like thin nostrils just below the hood, two-tone wheels in black and silver, and red brake calipers.
The interior gets the same subtle customization with its Alcantara and leather-clad steering wheel featuring contrasting red stitching patterns. These are further accentuated by aluminum foot pedals and Brabus emblems on the headrests.
There's no confirmation yet as to whether or not the Smart #1 Brabus will be made available outside China. Those who want to get their hands on it in the Chinese market will have to fork out 279,000 yuan ($40,600) though. That's a significant leap from the base price of the electric crossover's entry-level trim starting at 190,000 yuan ($27,649) and even pricier than the GLA SUV sold by MBUSA with a price tag starting at $36,400.