Giancarlo Perlas
June 26, 2022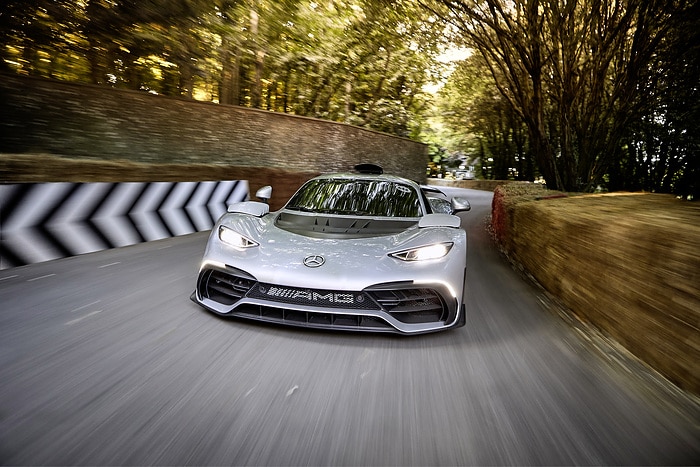 The Mercedes-AMG One recently proved why it's worth its $2.8 million price tag. During the Goodwood Festival of Speed, the hypercar demonstrated its performance at the traditional hill climb of the event, and it sure left quite an impression on the audience.
The AMG One is highlighted by its Formula 1-inspired build from the design down to the power specs. It uses a 1.6-liter turbo V6 partnered with four electric motors for a hybrid setup. That provides it 1,063 hp which lets it rip from 0 to 62 mph in just 2.9 seconds and attain a max speed of up to 219 mph.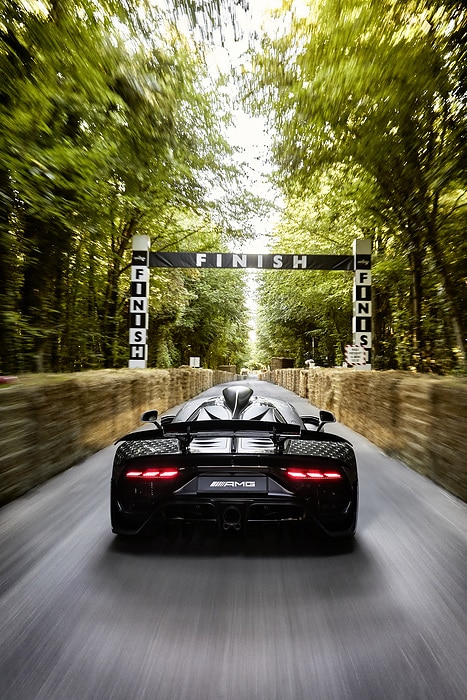 The video goes straight to the car launching itself on track only to suddenly go to a halt. We admit that it got us worried there in some way because we thought it just broke down, and it appeared some of the audience got puzzled there too. Well, that would have been a shame, right?
However, it turned out that the driver only shifted to race mode wherein the AMG One noticeably lowered its ride height, activated its vents, and brought out its rear wing. Now, it looks like it does mean business, and that's just exactly what happened.
The AMG One propelled itself like an F1 car on track, and even its engine note sounded similar to that of the Silver Arrows. No signs of hesitation were seen during the climb as it maintained its power all the way up to the finish line.
Check out the video of the Mercedes-AMG One during the historic hill climb at the Goodwood Festival of Speed below to see for yourself: