Giancarlo Perlas
March 28, 2022
The Mercedes-Benz G-Class boasts a long, storied existence under the three-pointed star marque. It has withstood the test of time and has since been a favorite for tuners.
Whether it's the new or old versions of the auto, the G-Class just never fails to impress. Recently, one tuner just gave us motorheads a treat with its new restomod featuring this iconic SUV. From Expedition Motor Company comes a refreshing take on the 1991 Mercedes-Benz 250GD called the "Midnight Blue Wolf".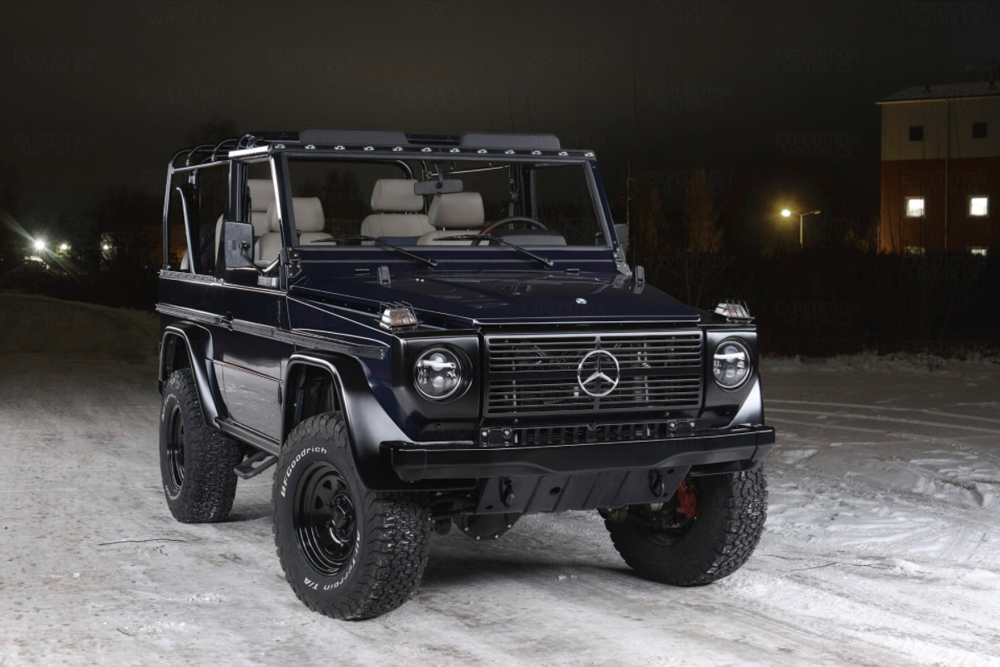 The G-Wagen restomod involves a painstaking 1,000-hour work to bring it back to its pristine look. It features a midnight blue paint finish, as its name implies, mashed to a more modern interior upholstery highlighted by white and blue leather seats as well as wood trims on the panels of the rear passenger doors. The tuner also fuses the past and the present with updated tech featuring Bluetooth integration in the old entertainment system of the classic SUV.
Moreover, to make the 1991 G-Class more enjoyable to drive, EMC paired its 0M602 engine to a type 722.6 electronically-shifted five-speed automatic transmission. Should customers prefer the original gearbox of the SUV for nostalgia's sake, the tuner would have no problem installing it back. The auto benefits from updated brakes and suspension, too. Despite the mechanical upgrades, the G-Class still retains the original specs of its drivetrain.
The 1991 Mercedes-Benz G-Class Midnight Blue Wolf is available for order with a hefty price tag of $125,000. That's already near the price of the new G-Class, but the numbers could be worth it with the right buyer.