Giancarlo Perlas
March 28, 2022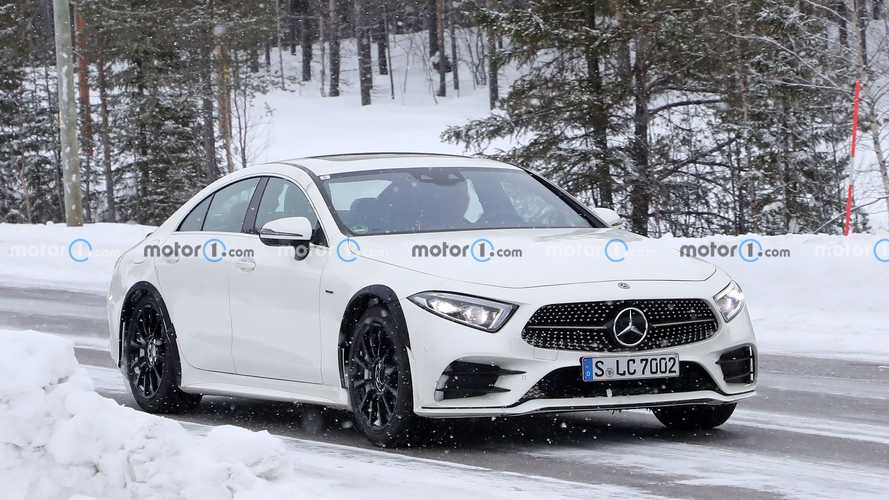 The Mercedes-Benz CLS is about to go. However, fans of the range need not be disappointed as it will just be absorbed under an upcoming series and undergo a couple of overhauls. These will pave way for the Mercedes-Benz CLE.
According to earlier reports, the CLE is due before the sixth-generation E-Class sedan arrives in 2023. The two-door CLE will fill the void that will be created by the discontinuation of the coupe and convertible variants of the C-Class, E-Class, and S-Class. These will come as means for the three-pointed star marque to consolidate its R&D spending on conventional combustion engine models and focus more on the EVs under the EQ range.
The CLE will be utilizing the second-generation MRA platform used by the fifth-gen C-Class sedan. Therefore, there's a huge possibility that it will also underpin the said model's sedan variant.
The new spy shots from Motor1 show that Mercedes is already developing a successor to the current CLS. However, the subject here still appears to be a test mule as it still uses the present CLS body. With that, it remains inconclusive whether or not the German automaker intends to integrate whatever information they can derive from the mule into the CLE, rumors do point out that it could be the case though.
Based on the source, the new CLE will likely be powered by a range of four- and six-pot engines with each partnered to an electric motor for a hybridized setup. The configuration would probably allow the units to produce over 500 hp.