Giancarlo Perlas
March 30, 2022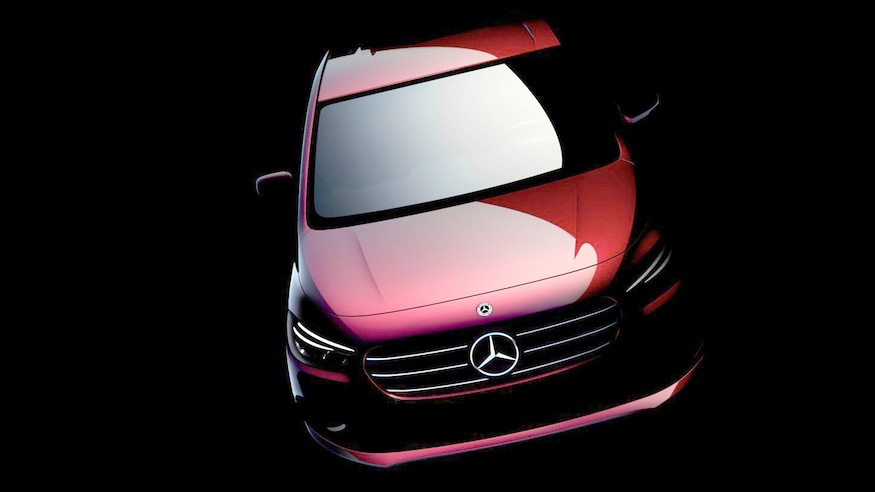 Teasers for the Mercedes-Benz T-Class have been circulating since 2020. Now, it looks like its maker is making true to its promise to release it this year. Recently, the three-pointed star marque confirmed the launch of the new van on April 26 and added a new teaser photo of it to further hype its arrival.
Details about the upcoming T-Class are still under wraps. What we do know, however, is that it will be based on the Mercedes-Benz EQT concept that premiered last year.
Although what we only have right now are just teasers, there are indications that the T-Class will feature some improvements compared to its concept form. The most prominent change can be found in the grille and headlamps of the production vehicle. Instead of the one-piece star-studded front grille found on the EQT, the T-Class is adopting a more practical three-grille design. In addition, it is equipped with traditional headlamps found in current-generation Benz cars instead of the thin-styled lighting on the concept.
We don't know if Mercedes will already reveal all the variants of the T-Class next month. There's no information yet on the powertrain of the T-Class also but we expect it to be offered in gasoline, diesel, and hybrid trims.
According to Mercedes, the T-Class will position itself as a "premium small van for active lifestyles". With that, look forward to the luxury features of Mercedes passenger cars being carried over into the interior of the vehicle. That's a huge departure from the more utilitarian approach of automakers on vans.