Giancarlo Perlas
February 16, 2022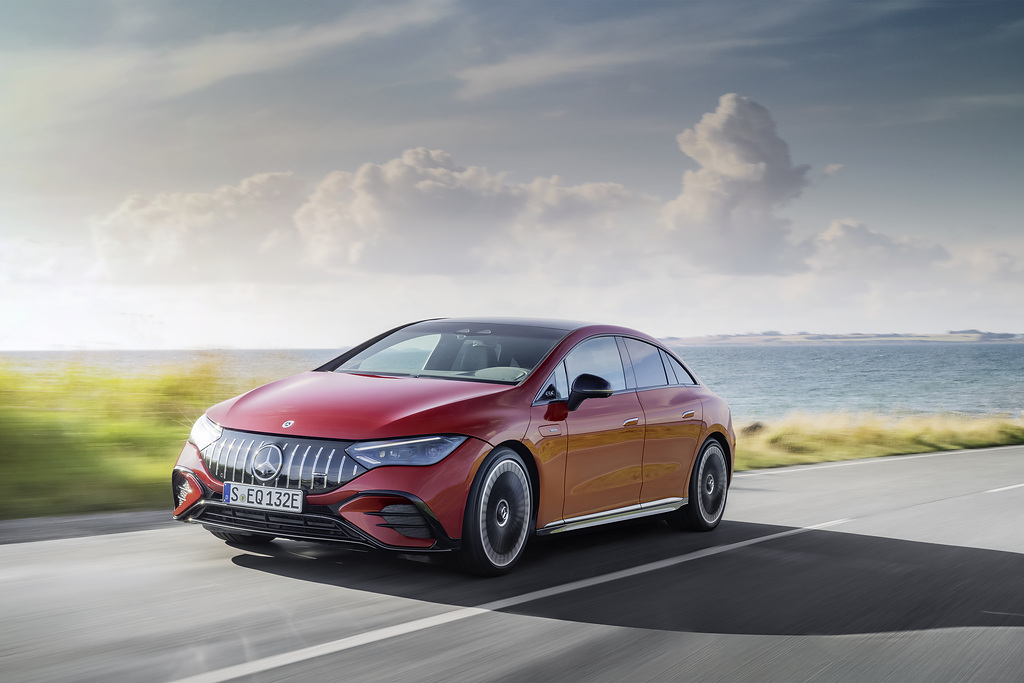 We just witnessed the official launching of the Mercedes-Benz EQE electric sedan last year. Now, the three-pointed star marque is following it up with its high-performance series, the Mercedes-AMG EQE.
The EQE is an all-new product offering from Mercedes, which sits below its EQS flagship EV. Compared to the latter, the former follows a more compact format similar to what the E-Class is to the S-Class. It also departs from the liftback configuration of the EQS in favor of the typical sedan compartment. The car was introduced with a 215 kW motor producing up to 288 hp and 391 lb-ft of torque.
Design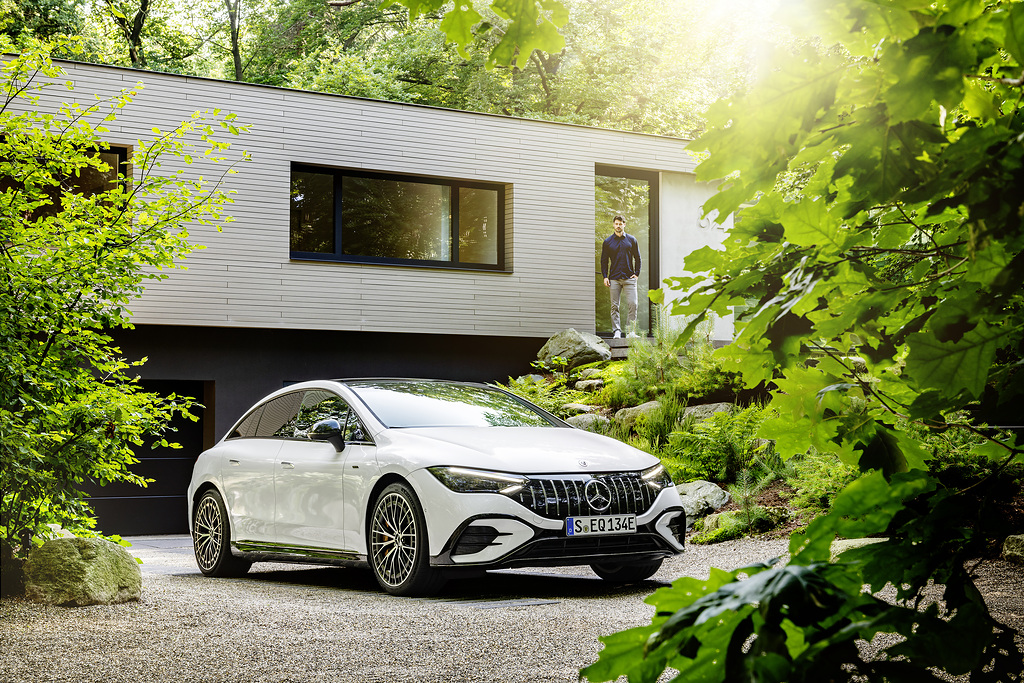 After the successful rollout of the Mercedes-AMG EQS, the AMG EQE is here in its 43 4MATIC and 53 4MATIC+ guises. The most noticeable upgrade in this version can be seen in its faux front grille featuring the signature Panamericana design of AMG cars with vertical slats flanking the three-pointed star emblem. The other prominent additions in the car include a new rear diffuser, contrasting boot lid spoiler paint, and air vents positioned behind the rear wheel arches. A closer look will reveal carbon-ceramic brakes hidden behind the wheel spokes too.
Power
Performance-wise, the AMG EQE showcases a significant boost compared to its Benz variant. The EV is fitted with two permanently excited synchronous motors (PSM) capable of producing 476 hp and 858 Nm of torque for the AMG EQE 43. Meanwhile, the same electric motors provide up to 626 hp and 950 of torque to the AMG EQE 53. Putting the optional Dynamic Plus package further raises the output of the latter to 687 hp and 1,000 Nm.
The said numbers allow the AMG EQE 43 to accelerate from 0 to 100 km/h in just 4.2 seconds with a top speed capped at 210 km/h. Likewise, the figures let the AMG EQE 53 sprint from 0 to 100 km/h in just 3.5 seconds with 210 km/h max speed and 3.3 seconds with 240 km/h max speed if the optional Dynamic Plus pack is equipped.
US Version
The Mercedes-AMG EQE is expected to arrive on US soil in early 2023 according to its maker. The official website of MBUSA indicates that only the more potent AMG EQE 53 model will be offered here.