Giancarlo Perlas
December 14, 2021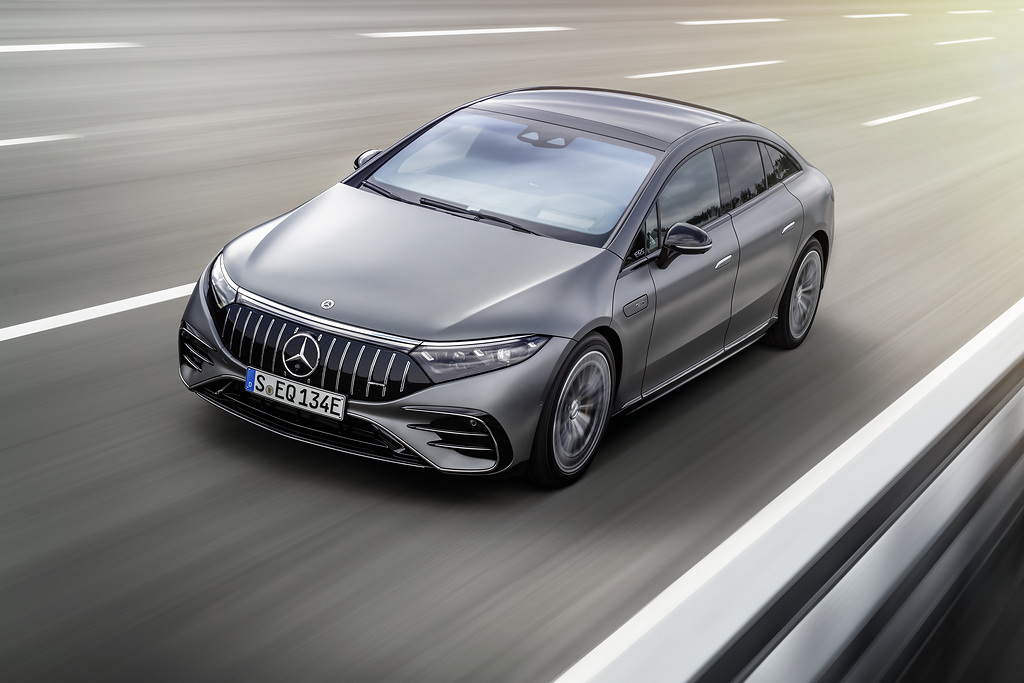 Daimler just announced that the Mercedes-AMG EQS 53 4MATIC is now available for order. The parent company of the three-pointed star marque also revealed the pricing of the model, which starts at 152,546.10 euros or 172,573.88 USD at present exchange rates in Europe.
The electric vehicle is the first in the EQ sub-brand to get a high-performance variant under the AMG badge. The auto follows all the design cues present in its standard Benz version with the exception of its Panamericana faux front grille, and 21 to 22 inches wheels with optional high-performance ceramic composite brakes and red brake calipers. It carries performance-oriented interior elements, too, including the sportier multi-function steering wheel, foot pedals, floor mats, and MBUX Hyperscreen.
The AMG EQS 53 is powered by two permanently agitated synchronous motors (PSM). The unit peaks at 649 hp and 700 lb-ft of torque. However, those who wish to inject more power into it can avail of the optional AMG Dynamic Plus package to raise its overall output at 751 hp and 752 lb-ft of torque. Taking the boost improves the 0-62 mph run of the car from the standard 3.8 seconds to 3.4 seconds while top speed is raised from 137 mph to 155 mph.
The car possesses a lithium-ion battery with 107.8 kWh of usable energy based on WLTP data. It has an estimated electric range of 478 miles on a full charge. The battery can be juiced up in a quick charging station for up to 186 miles in just 15 minutes and can recuperate as much as 300 kW through its regenerative braking system under optimal conditions.
Among the other add-ons that can be bought for an extra fee include the AMG ceramic high-performance composite brake system, AMG Track Pace virtual race engineer for the MBUX system, and AMG Night Package for a sportier exterior.
The start of deliveries of the Mercedes-AMG EQS 53 4MATIC to customers wasn't mentioned in the press release of Daimler but we expect it to begin during the early months of 2022.