Giancarlo Perlas
July 26, 2021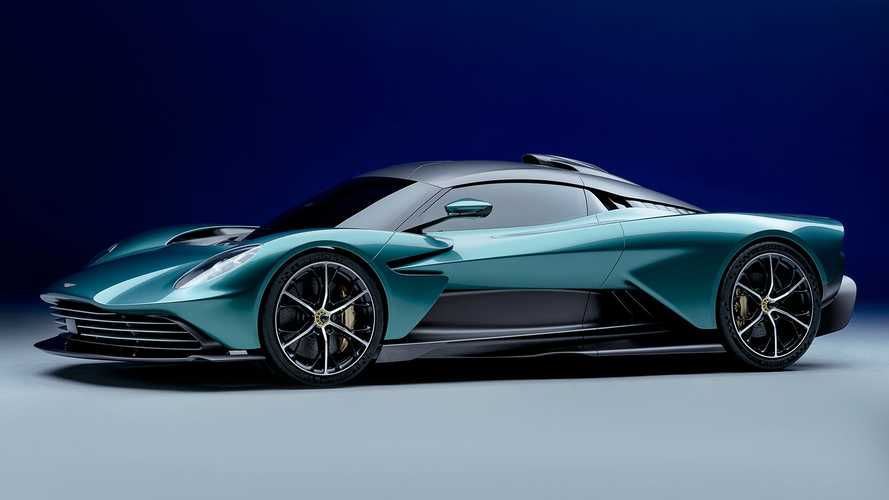 Initially called the AM-RB 003 and referred to as the "Son of Valkyrie", the production version of the concept is finally out in the form of the Aston Martin Valhalla. It is highlighted with a more powerful engine sourced from AMG.
It should be noted that the car was supposed to follow Adrian Newey's design, which was closely associated with the Valkyrie. However, the entry of former-AMG boss Tobias Moers as the new CEO of Aston Martin and Lawrence Stroll's Formula 1 team bearing the brand name led to major changes in the final product particularly in the engine development and severance with the Red Bull F1 brand.
The original plan was for the Valhalla to have Aston Martin's in-house hybrid 3.0-liter twin-turbo V6 engine but the production car has shifted to AMG's 4.0-liter twin-turbo "bespoke V8" with rear-mid-mounted setup. The combustion engine is partnered with a pair of electric motors to deliver a combined output of 937 hp and 738 lb-ft of torque. That brings the 0-62 mph acceleration time of the vehicle to 2.5 seconds with a top speed of 217 mph.
The ultimate goal of the car is to lap the Nurburgring in just 6 minutes and 30 seconds. The targeted time is 13 seconds faster than the record held by Mercedes-AMG GT Black Series.
According to an interview with Moers with Car and Driver last May, he said that the development of the hybridized V6 barely started when he took over. Therefore, they decided to use AMG. Strangely, there was no mention of either "Mercedes" or "AMG" in the press release of Valhalla in its press release.
The pricing of the Aston Martin Valhalla is yet to be revealed but it is estimated to be around the $800,000 mark. Meanwhile, the deliveries of the car to customers are due in 2023.