Giancarlo Perlas
September 6, 2020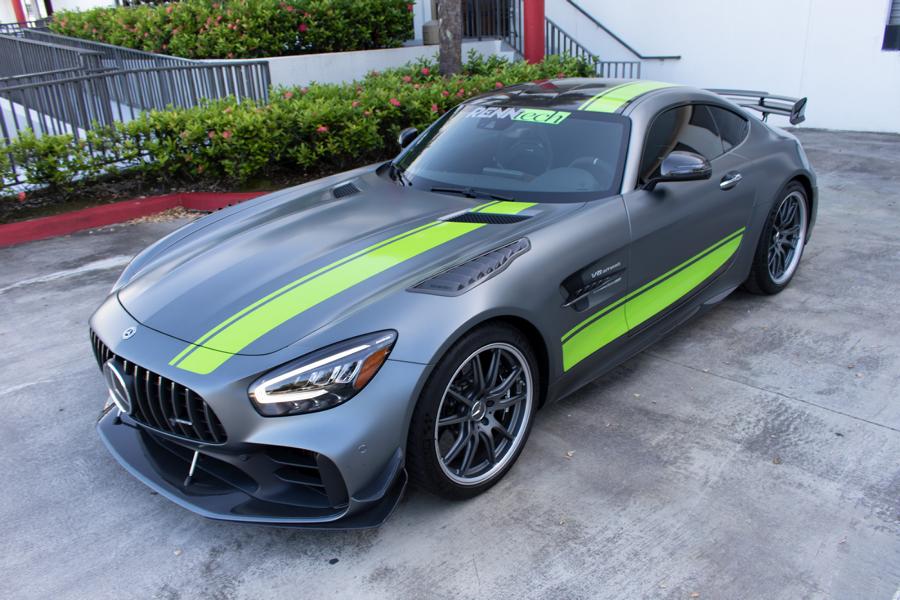 The Mercedes-AMG GT R Pro sits just below the Mercedes-AMG GT Black Series but there seems to be a lot of performance gap to fill between the two. The new tuning package of RENNtech bridges their outputs by bringing the AMG GT Pro's power to 669 HP, and it adds a couple of aerodynamics and handling upgrades to further up its game.
In its stock configuration, the 4.0-liter twin-turbo V8 engine of the AMG GT R Pro produces 577 hp and 516 lb-ft of torque. All that power is directed to a rear-wheel-drive system and managed via a seven-speed dual-clutch transmission.
The new RENNtech package for the AMG GT R Pro brings the numbers to 660 hp and 614 lb-ft torque. That's only 60 hp less than the output of the AMG GT Black Series. However, the AMG GT R takes 24 lb-ft over the torque of its sibling.
Details about the tuning process are scarce but RENNtech probably toyed with the ECU of the auto for the boost. There's no information about the new acceleration of the AMG GT Pro either, but as a reminder, the car can sprint from 0 to 60 mph in only 3.5 seconds with an electronically-limited top speed of 198 mph. With almost a hundred increase horsepower and torque of the RENNtech-tuned AMG GT R Pro, it might have been able to shave off a second in its 0-60 mph run.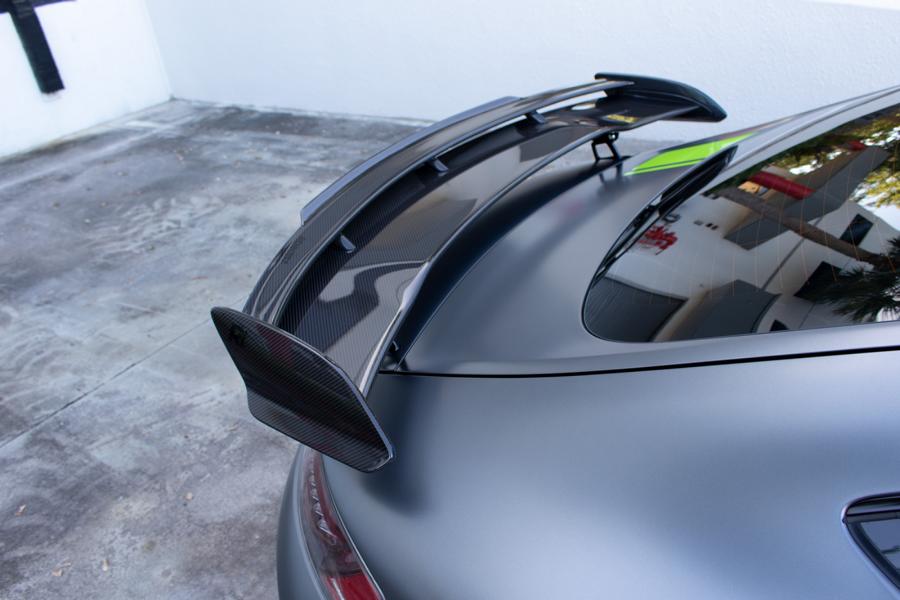 Complementing the power-ups are new carbon-fiber rear wing and front fenders. These can be removed without damaging the car's armor, so the owner can just install and uninstall them without any trouble at all.
Lastly, the tuner includes new front air slits in the vehicle to allow more precision in the handling of its front axle for better driving performance.