Giancarlo Perlas
September 7, 2020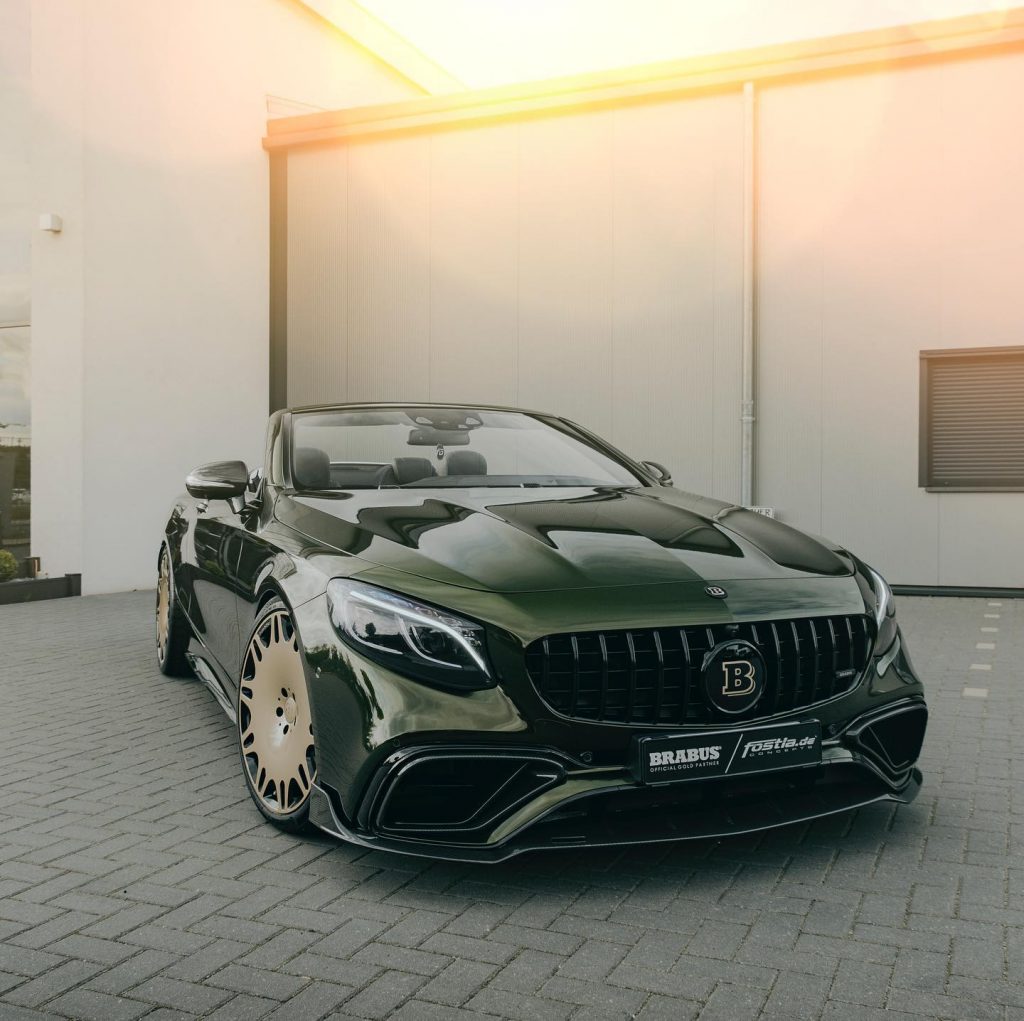 What happens if you take the Mercedes-Benz S-Class Cabriolet down to the best Mercedes tuners out there, namely Brabus and Fostla? The answer lies in one particular 2016 Mercedes-AMG S63 Cabriolet on sale a couple of days back at Mobile.de. The result was certainly a head-turner that stands out from the standard version of the car.
The visit of the AMG S63 Cabrio to Brabus gained it a Panamericana grille design with vertical slats to keep up with the styling of the current AMG models. It includes a new front apron, boot lid spoiler, and rear diffuser too. The add-ons are all made up of carbon-fiber materials.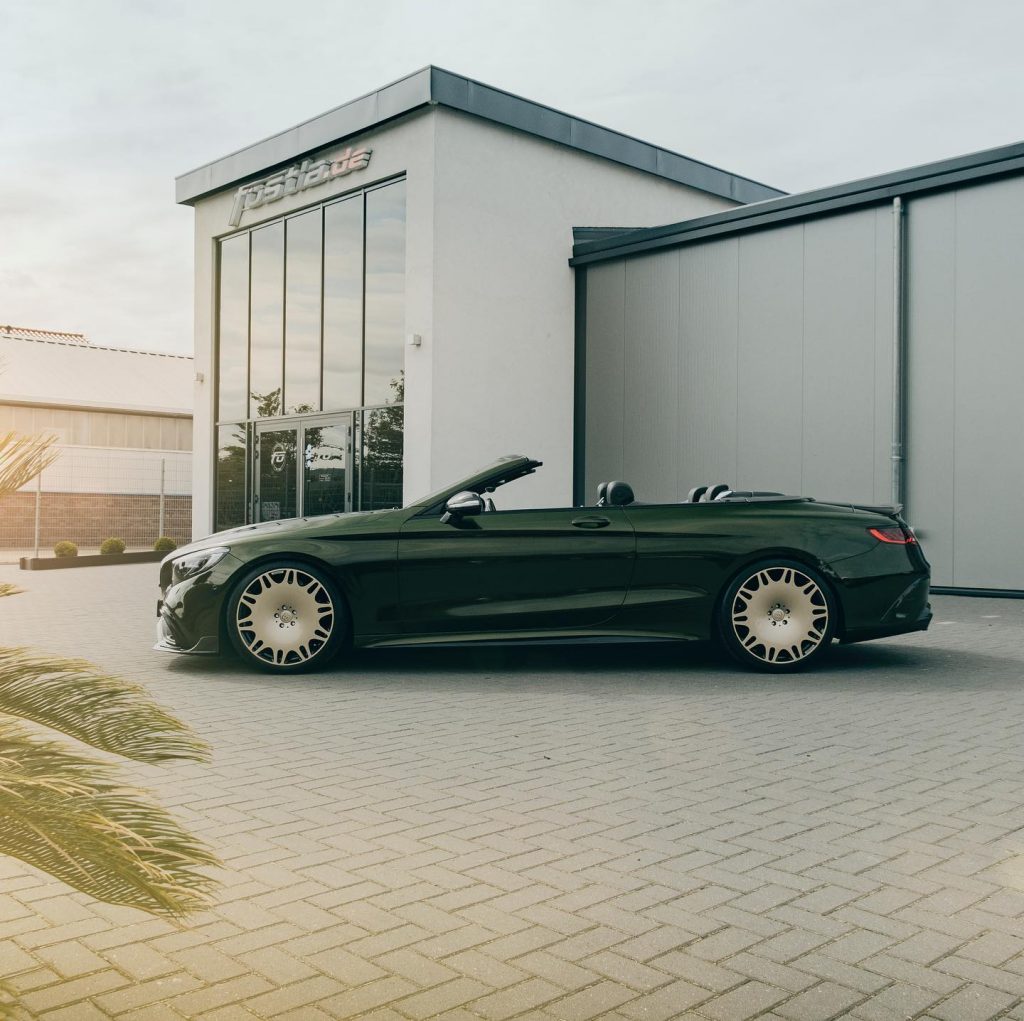 Moreover, the chrome lines on the sides of the vehicle were blacked out, and the auto was fitted with 21-inch brass wheels similar to the ones found in the Maybach version of the S-Class. The tuner also added illuminated door sills, carbon fiber paddle shifters, door locking pins, and custom mats to the car, among others.
Lastly, Fostla wrapped the AMG S63 Cabrio with Olea-Green complete with chipping protection giving it a slick look.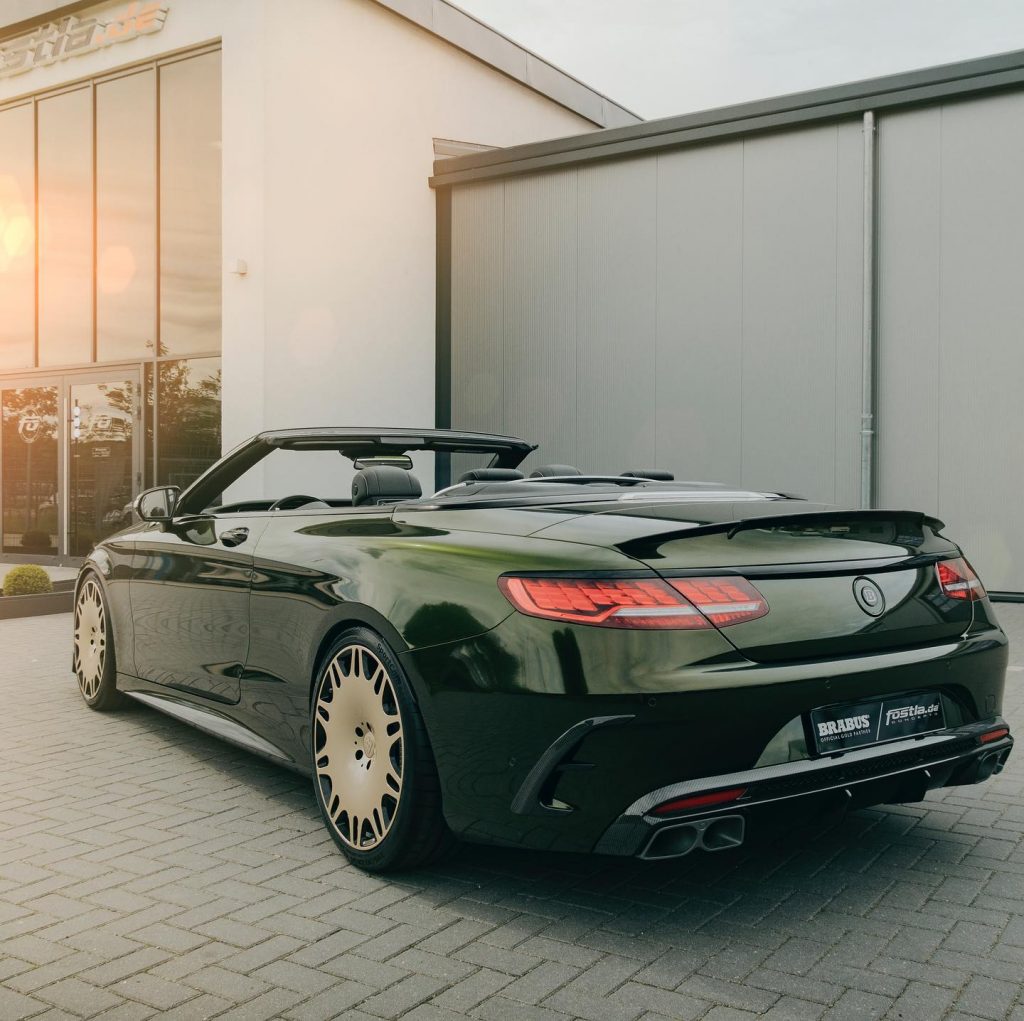 Now, when speaking of Brabus that's known to offer ridiculous engine boosts to Mercedes cars, one might not help but wonder about the upgrades under the hood of the AMG S63 Cabrio. Sadly, the owner of the auto opted out of the idea and kept the 5.5-liter twin-turbo V8 of the vehicle in its stock configuration. That's still a whopping 577 hp and 664 lb-ft of torque though, which is good for a 0-62 mph sprint in just four seconds and has an electronically-capped top speed of 155 mph.
The subject only has 13,670 miles on its odo, and was advertised with a price tag of €148,000 ($174,392).