Giancarlo Perlas
November 3, 2018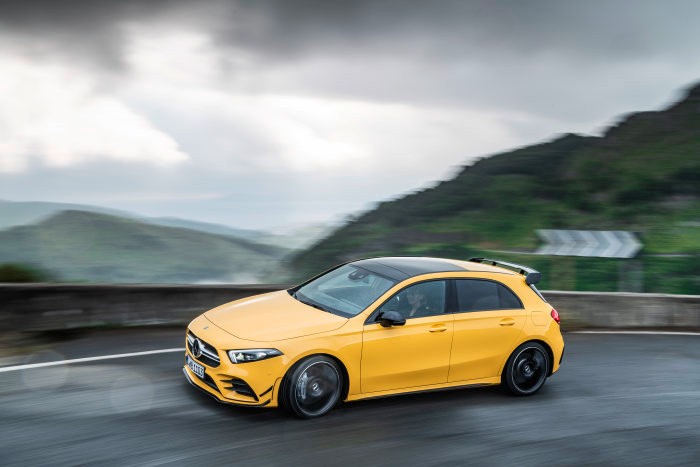 The new Mercedes-AMG A35 high-performance hatchback is now available for order. The Global Media Site of Daimler also confirmed that the cars will reach showrooms in December.
It looks like the three-pointed star marque is giving its customers an early Christmas treat by offering the AMG A35 at 47,528.60 euros before the year wraps up. The auto is also available in its limited Edition 1 guise costing 55,364.75 euros. The figures mentioned already include the compulsory 19% VAT in Germany.
Power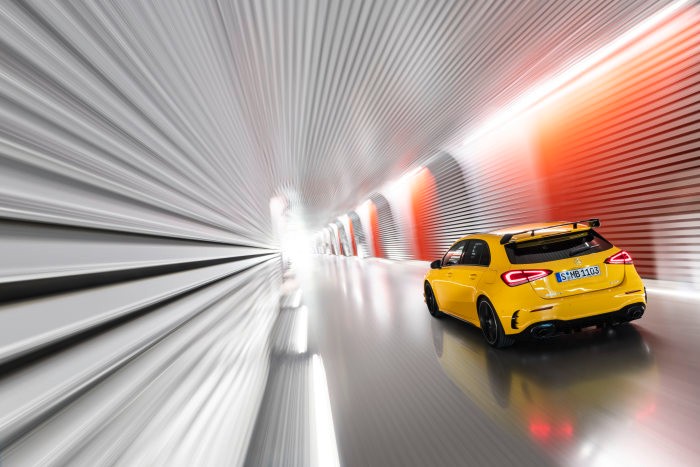 The AMG A35 is highlighted by its 2.0-liter turbocharged four-cylinder engine. The unit produces 306 hp and 400 Nm of torque. The output of the auto is distributed to the 4MATIC all-wheel-drive system of Mercedes via a seven-speed dual-clutch transmission. The setup allows the car to reach a top speed of 250 km/h and accelerate from 0 to 100 km/h in just 4.7 seconds.
Design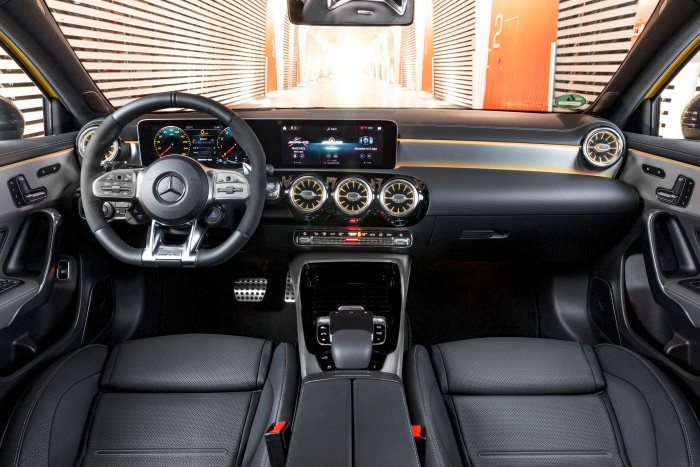 The AMG A35 distances itself from the lower A-Class trims with its front lip spoiler, flics on the front apron air intakes, dual-band AMG front grille, silver chrome accents, and optional 19-inch wheels.
Meanwhile, the interior showcases sportier leather seats that can be optimized with the AMG Night Package. The most noteworthy feature of the vehicle's cockpit is the seamless integration of the dual-screen on the dash with the MBUX intelligent multimedia system installed.
Edition 1
The Edition 1 model of the AMG A35 is available within 18 months starting on the market launch of the AMG A-Class. The car already has all the exterior and interior styling elements offered by the optional AMG packages for the A-Class as standard equipment. These include the Aero, Performance and Night Packages.