Giancarlo Perlas
November 5, 2018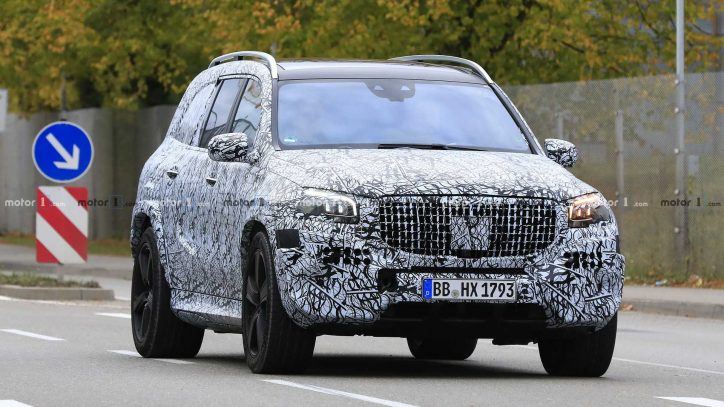 A new GLS variant was recently caught in a couple of spy shots while it was being tested on the road. However, the vehicle appeared to be fitted with more luxurious features. That leads us to believe that it may be the much-anticipated Mercedes-Maybach GLS.
The revelation of the Vision Mercedes-Maybach Ultimate Luxury early this year was an indication that the three-pointed star brand was looking to challenge the ultra-luxurious Bentley Bentayga and Rolls-Royce Cullinan. Since the GLS sits on top of the luxury SUVs of Mercedes, it is the most likely candidate to get the Maybach treatment—similar to the company's S-Class flagship car.
There have been hints that the GLS will have a Maybach variant going back to 2014. A patent filed by Daimler in 2017 also mentioned a GLS 73, which is probably the more luxurious and more performance-oriented variant of the range. That again is suspected to be a Maybach model.
Recently, there have been spy shots of the new GLS going around. The photos include the standard Mercedes and AMG variants of the vehicle. What makes the images from Motor1 different though are the vertical slats on the auto's front grille. Although covered in camo, the layout suggests that it is similar to the Ultimate Luxury concept. Apart from that, everything is the same as the earlier spied GLS units.
However, the real selling point of a Maybach-branded vehicle is its interior. So, there are certainly a lot of things going on in its cabin that we are yet to find out. Among them are high-end leathers, top-notch entertainment system, opulent comfort elements and other features previewed by the Ultimate Luxury concept.