Giancarlo Perlas
June 7, 2018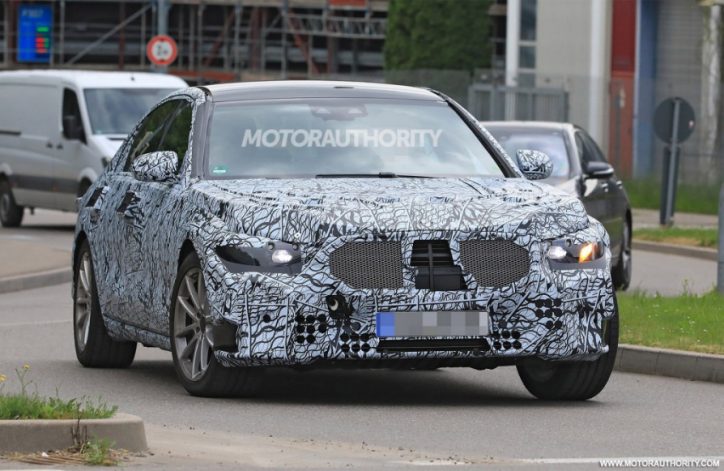 Several spy shots showing the prototypes for the next-generation Mercedes-Benz S-Class have surfaced online. Since the car is still in its early stage of development, it came covered in full camouflage.
According to the source of the S-Class spy shots, the unveiling of the car is still a long way to go. The report said it will likely make its world premiere in 2020. It will bear a 2021 model year.
The 2021 Mercedes-Benz S-Class was spotted together with its current-generation model. A BMW 7-Series can be seen in the photos too. The mentioned cars are most probably being used by Mercedes engineers as benchmarks.
The next S-Class appears to have almost similar dimensions with its current model. However, the report claimed that the spied prototype has a wider track and the hood looks lower and longer than its predecessor. Again, what we're seeing here is the early version of the auto, so it does not reflect the final design of the product yet.
The next-gen S-Class is expected to ride on a new platform. A new MRA architecture for rear-wheel drive cars is a strong candidate for this one.
Mercedes is tight-lipped about the next S-Class because the current model just had its facelift. It was hinted that the car will possibly offer a mild-hybrid or plug-in hybrid setup. The electric motors will be paired with either a 3.0-liter inline-six or a 4.0-liter V8 engine. The full-electric model of the auto will likely fall under the EQ sub-brand of Mercedes. It might be introduced as "EQS".
The speech of Daimler CEO Dr. Dieter Zetsche last month in Geneva suggests there is a chance that the 2021 S-Class will ditch its Coupe and Cabriolet variants. It is speculated that an SL with more legroom and 2+2 seating configuration will fill in the gap.