Giancarlo Perlas
September 23, 2017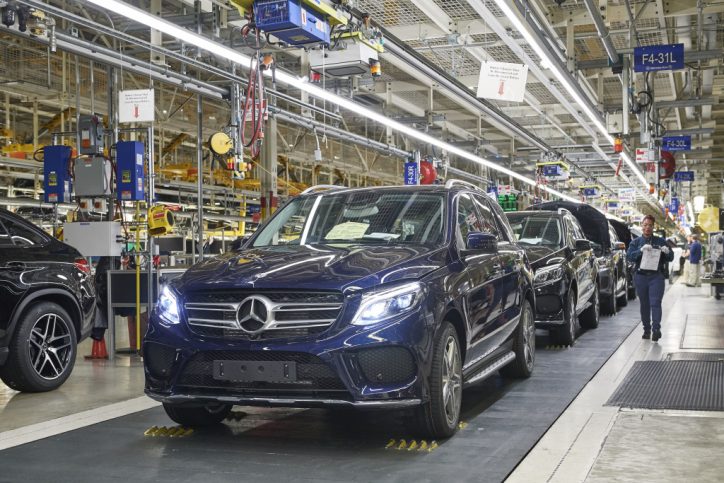 Mercedes-Benz continues to push its momentum in tapping into the electric vehicle market in the US. In line with the goal to produce electric variants of all its models going to 2022, the company revealed that it is investing $1 billion in the region.
Mercedes made the announcement during the 20th anniversary of its Tuscaloosa, Alabama plant. The move is expected to create more than 600 new jobs in the area. That will add to the 3,700 workforce of the brand in the facility.
Currently, the plant based in Alabama is focusing on the luxury brand's SUV production for its global market. It started with the assembly of the M-Class in 1997, which has been re-branded as the GLE. After that, the GLS and GLE Coupe followed. The facility has since been home to the production of additional OEMs in the country also. It accounts for more than 70 percent of the Mercedes SUVs sold worldwide.
The expansion will aid the manufacture of SUVs for the new EQ range of the company, which will feature an all-electric lineup. This will put Mercedes head-to-head with the giant EV producer, Tesla.
The plant of Mercedes near Tuscaloosa will be a venue for the production of electric batteries for their vehicles too. It will be the fifth factory of the company to do so. Furthermore, the expansion will include the creation of a new Global Logistics Center as well as a new sales hub for the North American operations of the German automaker.
Mercedes said that the construction of the 1 million sq-ft facility in Tuscaloosa will begin in 2018.