Giancarlo Perlas
July 1, 2017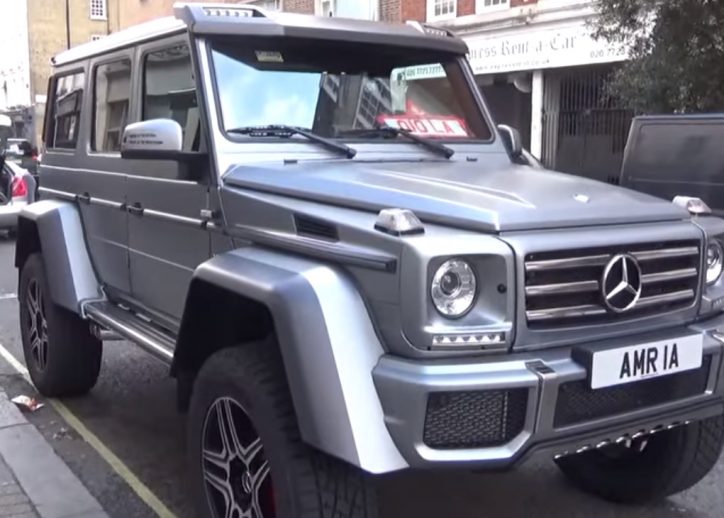 What you are about to see here is the first model of the Mercedes-Benz G500 4×4² to arrive in the United Kingdom and one of the first samples to come out in the European market.
The video here has been in YouTube for quite sometime. It was uploaded by the Archie Hamilton Racing channel. The vehicle was lent by Mayfair Prestige to the presenter.
Don't expect to see crazy driving stunts or off-roading adventures with the Mercedes-Benz G500 4×4² here. The video only previews what it is like to take the vehicle on a city trip. In this case, the journey was only confined in the streets of London.
The four-by-four G-Class is the successor of the Mercedes-Benz G63 AMG 6×6. It is powered by a 4.0-liter biturbo V8 engine. The unit provides the vehicle with 416 hp and 450 lb-ft of torque. The power is distributed to all four wheels via a seven-speed automatic gearbox with manual shifting mode.
The output of the Mercedes-Benz G500 4×4² allows it to run from zero to 60 mph in just 5.7 seconds. It is capable of reaching an electronically-capped top speed of 130 mph.
It should be noted that in the first few minutes of the video, Archie commented on how high and wide the Mercedes-Benz G500 4×4² is. That is because the ground clearance of the vehicle is 450 millimeters and its fording depth is around 1 meter. A good look at the exclusive interior of the auto is also provided that shows its dashboard, center console, surfaces covered in black designo leather with white stitching, and seats in Dinamica with diamond quilting.
In the last part of the video, the uploader asked if he could borrow the G-Class longer. However, Dan, the owner, refused, and he recommended to the driver to buy it. That's when the owner told Archie that he could sell the auto to him for £250,000.