Giancarlo Perlas
July 1, 2017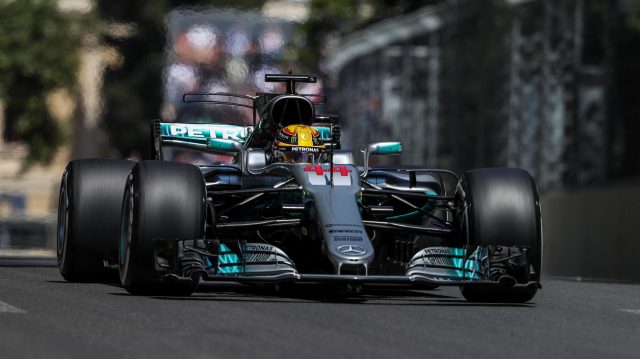 Mercedes AMG Petronas Formula One team announced that they will be enhancing the headrests of their race cars. The move is to avoid the repetition of the problem that caused Lewis Hamilton to lose the Azerbaijan Grand Prix.
A victory by Mercedes F1 driver Hamilton last Sunday would have let him to secure the number one spot in the drivers' rankings of the organization. However, he was forced to stop for the pits because of a loose headrest in his car. The incident made him finish fifth after Ferrari's Sebastian Vettel. As a result, the Briton is still 14 points behind his decorated rival in the F1 standings.
Motorsport.com reported that the investigation of Mercedes F1 on the matter allowed them to identify the issue. It was found that the locking pins at the back of the headrest were not very large so the specialists of the team decided to change the design of the pins as extra precaution in the coming Austrian GP to make sure that the headrest locked properly.
Mercedes F1 boss Toto Wolff said in an interview that he hadn't encountered the problem before. Then when asked by Ted Kravitz of Sky TV about who was responsible for the issue, he refused to drop names.
"I will not blame anybody and I won't let you start to try and blame somebody," Wolff stated to the reporter. "This team has won three world championships and I will not point the finger at a single person," the boss added.