Giancarlo Perlas
July 1, 2017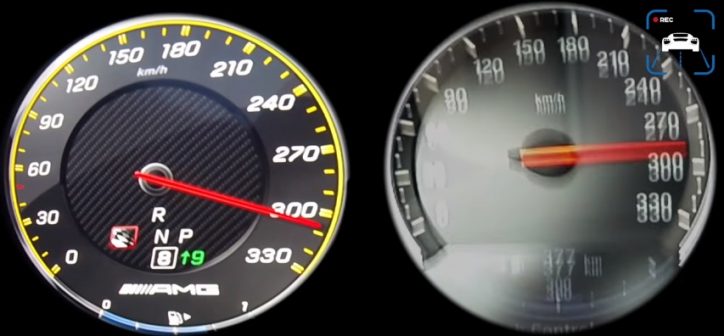 The 2017 Mercedes-AMG E63 S and the 2017 BMW M6 Gran Coupe are powerful cars. Each vehicle is equipped with a powerful V8 engine. The video you are about to see pits the two in a head-to-head battle to determine their real top speeds.
2017 BMW M6 Gran Coupe
The M6 Gran Coupe shown here is equipped with a 4.4-liter biturbo V8 engine. The unit produces 600 hp and 700 Nm of torque. The zero to 100 km/h acceleration of the car is at 3.9 seconds and it has an electronically-limited top speed of 300 km/h. Combined with the Competition Package of its maker, the maximum speed is raised by 5 km/h.
2017 Mercedes-AMG E63 S
The AMG E63 S possesses a 4.0-liter biturbo engine. The powerplant of the car has an output of 612 hp and 850 Nm of torque. The auto can sprint from zero to 100 km/h in just 3.4 seconds and has an electronically-capped max speed of 300 km/h.
The Top Speed Test
Check out the video below showing the actual test of each vehicle's top speed:
Results (Spoiler Alert)
From the video, the Mercedes-AMG E63 S was quicker in reaching its top speed. The presentation also shows that the car from the three-pointed brand can push its limit more than the M6. The Bimmer appeared to reach 305 km/h but the Merc seemed to have surpassed the number in its dial despite the speed indicator mounted on the windshield only showing 302 km/h.
Regardless of the result, each vehicle certainly displayed an amazing performance. We would like to note though that the interior of the AMG E-Class had a more striking appeal than the M6, but that's a different story altogether.