Giancarlo Perlas
January 4, 2017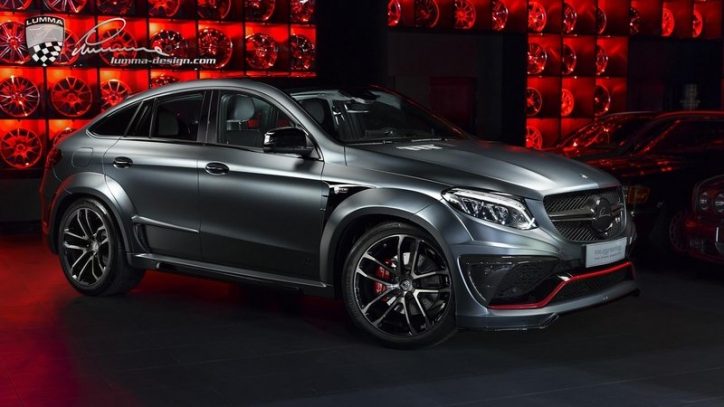 Lumma Design released its new tuning package for the Mercedes-Benz GLE Coupe just after the New Year festivities. The upgrades offered by the tuner to the SUV include cosmetic enhancements and engine boost.
The package is called "CLR G800." It is specially designed for the Mercedes-Benz GLE 450 AMG model, which sits just below the high-performance Mercedes-AMG GLE 63 Coupe.
Here is a quick look at the top three features of the Lumma Design Mercedes-Benz GLE Coupe CLR G800 based on a report:
1. Exterior
The changes offered by the Lumma Design package for the GLE Coupe cover the grille, logos, front and rear lip spoilers, roof spoiler, air intakes, rear diffuser, exhaust tips and wheels. The upgrades in the body of the SUV are in carbon finish, except the diffuser panel.
2. Interior
The CLR G800 program provides little improvements inside the GLE Coupe. The tuner only placed personalized door lock pins, aluminum metal pedal pads, and floor mats in the cabin. The trunk has a new matting as well.
3. Engine
Lumma Design did not say much about the specifics of its engine tune with the Mercedes-Benz GLE Coupe. The specialist only stated that the SUV uses the tuner's Powerbox software.
The tuning kit raises the overall output of the GLE Coupe to 449 hp and 475 lb-ft of torque. The estimated acceleration of the CLR G800 from zero to 60 mph is within the five-second range. Then, its top speed is at 155 mph.
Photos
Check out the gallery below for the pictures of the Lumma Design Mercedes-Benz GLE Coupe CLR G800.