Giancarlo Perlas
December 1, 2016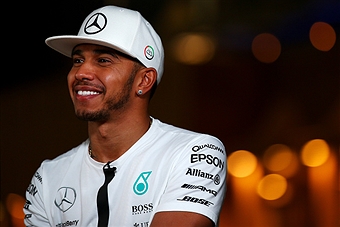 After a two consecutive reigns as a Formula One World Champion, and a total of three drivers' championships in his F1 career, Lewis Hamilton finally lost the title to his teammate Nico Rosberg.
Despite the two drivers belonging in Mercedes AMG Petronas F1 team, their battle was never without controversy. Recently, it was revealed in an interview with Sky Sports that Hamilton nearly quit mid-way in the 2016 season of F1. The report said the incident at the F1 Spanish Grand Prix triggered Hamilton to the point of considering about walking away from the rest of the season.
It should be noted that the event saw both Mercedes drivers eliminated from the race due to collision with each other. Hamilton blamed Rosberg over the disastrous moment. Others like Niki Lauda attributed the fault with Hamilton. However, the F1 stewards eventually decided that neither driver is at fault. They ruled that the Mercedes clash in the F1 Spanish GP was merely a "racing incident."
When asked whether the rumor about him quitting half-way during the 2016 season was true or not, Hamilton neither confirmed nor denied it.
Quoting Martin Brundle of Sky Sports, he asked Hamilton, "After the crash in Spain there was a story you said 'I'm going to stop, I'm going to give up'. Is there any truth to that?"
The former champ responded, "That is all private stuff that is in the past."
While Hamilton evaded the direct answer to the question, the source interprets his lack of denial as an indication that the issue may have been true.