Giancarlo Perlas
November 25, 2016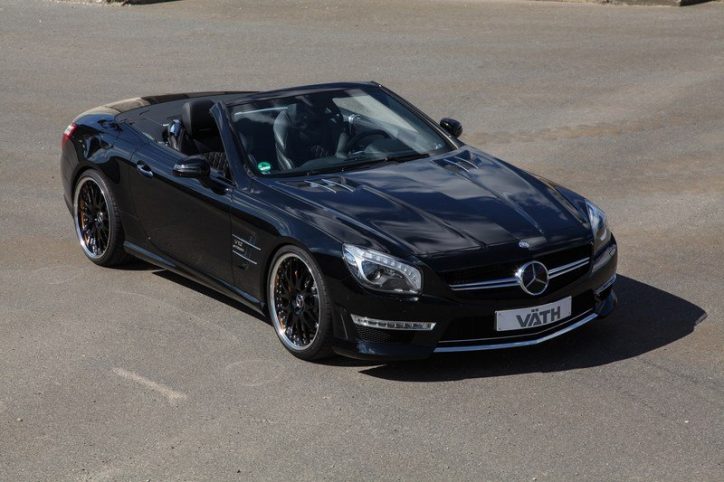 The Mercedes-AMG SL 65 is already an awesome car. Okay, the Mercedes-Benz SL is already considered by many as one of the most stylish range of the three-pointed star brand—tracing its genes from the iconic Mercedes-Benz 300 SL— but hand it over to AMG for an enhanced appeal combined with better performance and you got a gem right there.
According to TopSpeed, Vath recently released its new tuning package for the car. Being a big name in the aftermarket industry, hearing Vath tinkering with the Mercedes-AMG SL 65 might get many interested. So here are the top 3 features of the new Vath Mercedes-AMG SL 65:
1. Power Up
The first in the plate is the engine boost in the Vath AMG SL 65. The 6.0-liter biturbo V12 unit of the car receives software and electronic upgrades bringing its output up to a total of 690 hp and 847 lb-ft of torque. The power up also takes the top speed of the AMG SL to 202 mph.
In addition, Vath offers the V65RS program that cranks up the numbers of the AMG SL's V12 to an overall of 745 hp and 847 lb-ft of torque. The option includes high-performance cooling systems for the transmission and engine.
2. New Look
Vath only provides the SL with subtle improvements in terms of styling. However, unlike most tuners, Vath didn't limit its cosmetic enhancements to the exterior alone as their kit provides the convertible with new black carbon interior elements too.
Among the features of the Vath body kit are the carbon fiber front spoiler and rear diffuser. It should be noted though that the latter is only available for the AMG SL 65 equipped with the AMG Sports package. Furthermore, the AMG SL gets PU-Rim boot lid spoiler plus 20-inch titanium-finished forged wheels in sizes ranging from 8.5 J x 20 up to 10.5 J x 20.
Complementing the changes in the AMG SL 65 of Vath is the lowering of the standard Active Body Control chassis of the auto into a sporty level.
3. Pricing
Vath breaks down the cost of the upgrades into the following:
The wheels cost €7,800 (€250 for the installation) or  $8,240 ($264 for the installation).
The engine tune is worth €6,980 (€650 for the installation) or $7,375 ($687 for the installation).
The chassis enhancement amounts to €1,450 (€450 for the installation) or $1,530 ($475 for the installation).
The exhaust kit is €3,890 (€450 for the installation) or $4,110 ($475 for the installation).
Vath Mercedes-AMG SL 65 Photos
Check out the photos of the Vath-tuned Mercedes-AMG SL 65 in the gallery below: