Giancarlo Perlas
October 11, 2016
Years that students spend at the university are among the brightest in humans' life. That's when there is a desire to go out and have fun all night long.
Every student loves being a part of a noisy company and gather with his friends every day because exactly during these few years a person is still young, ready for experiments, and can live his life to the fullest. The only thing that may seem excessive is a learning process as all scholars would prefer having fun instead of doing homework, but there is no way to change it, and besides, you can always ask essay vikings to help you while you continue to have fun.
Such fun and active way of life requires a large car. In order to stay mobile and not get tied to a certain place, you will need a vehicle that is able to accommodate the entire company, and if you get one – then nothing can stop you from having fun together!
What will fit better? How to find the perfect car for a big company? Our list of top 3 Great Mercedes-Benz Cars for a Big Company is created exactly to answer these questions and give you the best ideas of autos that will make your student's life much brighter!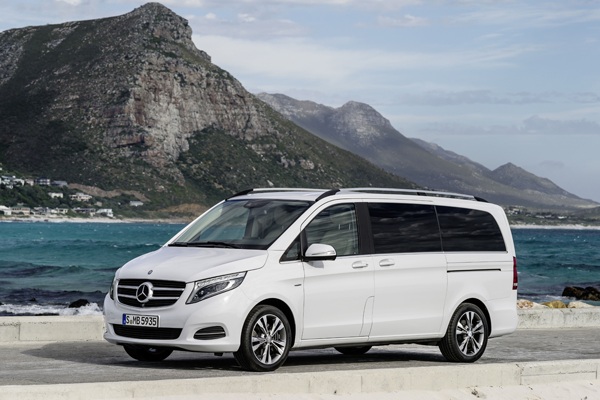 If we consider brand new cars, then this car will be perfect for any company. The V-Class was conceived as a car that can meet the needs of various kinds, it can become a great fit for a family car, a minivan for hotels and travel companies, as a tool of entrepreneurial activity and even as a mini club on wheels. Besides, basing on its size, equipment, and so on, it turned out to be somewhere between the Viano and R-Class models created by the same company. And the design of the minivan deserves some praise.
The interior inside of the V-Class is also good. Besides the fact that it is cozy and well laid out, in terms of comfort and ergonomics, the creators of this auto used only high quality materials both outside and inside of the car. The automobile is decorated with leather, wood, and aluminum. And if we talk about the equipment, then depending on the version of a van, buyers can count on the sliding doors on both sides, the touchpad that can recognize gestures, the system of assistance that supports you while you are parking or leaving the lot, adaptive cruise control, adaptive steering that can dampen spurious vibrations with the pulses of the motor and help the driver compensate for the lateral inclination or wind. Plus numerous systems of active and passive safety.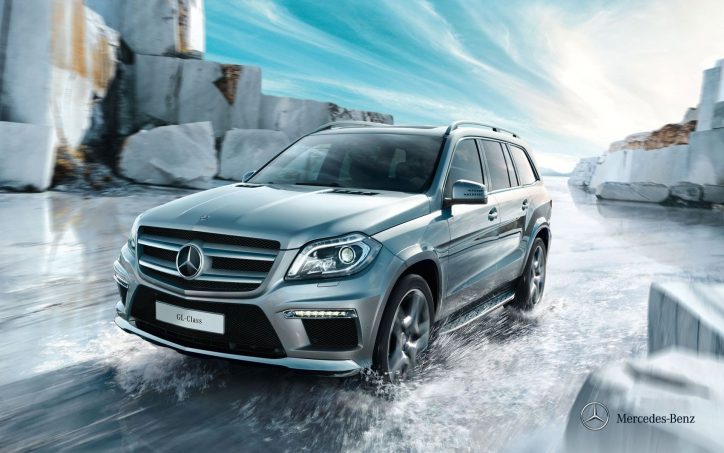 It's not just another big SUV that you were used to, it's a huge SUV that can easily accommodate up to seven persons, and its luxurious design will satisfy tastes even of the most demanding people. The car interior is not only beautiful but also convenient.
What about its power? A few words about the motor: the number 400 in the model name is just a marketing ploy; in the reality, this car has 3-liters volume of a gasoline engine, installed the dual turbo, and the power of 333 HP with a torque of 480 Nm. However, the settings of the accelerator are such that if you need to accelerate quickly, you will have to press a little harder, but it is in the economy mode, which is always enabled by default in this automobile.
Overall this car is suitable for a big company. One can doubt only the price because this car has nothing to do with the concept "cheap", so as a final word, I would like to conclude that this vehicle is really great, but you can definitely find something cheaper.
3) Mercedes A45 AMG for a small but ambitious company.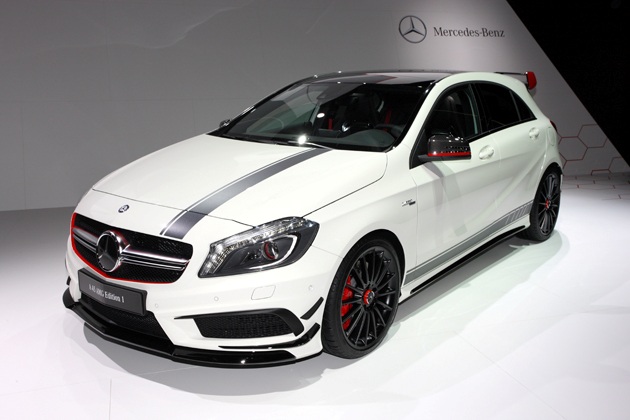 Mercedes-Benz A45 AMG is a charged hatchback from the German automaker, which had become the most powerful production hot hatch at the time of its release to the market.
This car is gorgeous outside, under the hood, and in the cabin. It will satisfy anyone who loves to drive fast, but gets bored in double compartment. The A 45 AMG can fit 4 people and guarantees memorable journeys, after all, it keeps 360 horses under the hood that gnaw the asphalt under the wheels; in this car you can go to a party and on secular reception, in any case, the appearance of this Mercedes will be accompanied by admiring glances and great mood.