Giancarlo Perlas
December 17, 2015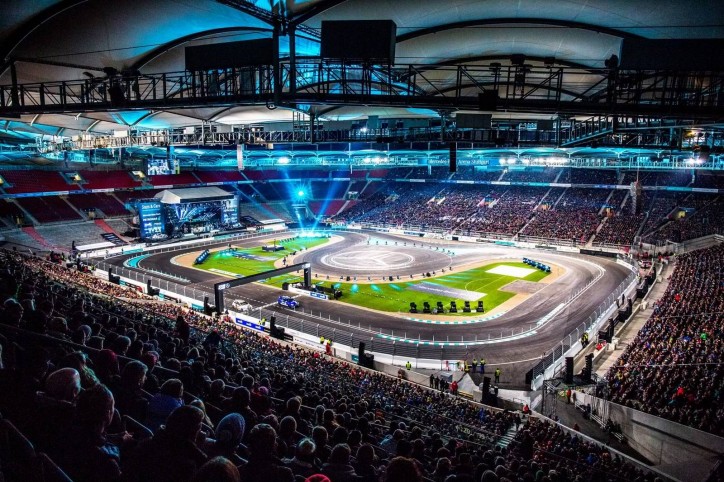 The Mercedes-Benz Stars & Cars 2015 marked a period when the past, present and future vehicles plus superstars of the company were at a crossroad, then went on to challenge each other for bragging rights. The event commemorated the success of the three-pointed star brand this season wherein it bagged championships in the major motorsport organizations of the world.
Formula One legends like Sir Stirling Moss, Mika Hakkinen, and David Coulthard graced the occasion together with other veteran sporting personalities from other motorsport organizations. Current Formula One Champion Lewis Hamilton and his teammate Nico Rosberg, who were both instrumental in making Mercedes-AMG Petronas bag its second consecutive F1 Constructors' Championship, were also at the event. Reigning DTM Drivers' Champion Pascal Wehrlein and ADAC Masters Champions Sebastian Asch and Luca Ludwig were there too. It was definitely a star-studded show and the celebrities who were present were just too many to mention here. Of course, the big bosses of Daimler were at the venue as well.
There was fun and excitement all over the Mercedes-Benz Stuttgart Arena with the parade of all the motorsport cars of Mercedes over the years. In addition, there were demos of the major products of the brand notably the G63 AMG 6×6, self driving truck, Concept IAA, and others.
Everything culminated into a head-to-head elimination race of the different sports celebrity participants. From there, the racers competed using the AMG A45 in the first round, AMG C63 S in the second, the AMG GTS in the semifinals, and the SLS GT3 at the finals, which was eventually won by DTM driver Daniel Juncadella.
Check out the photos of the important occasion in the gallery below: