Giancarlo Perlas
December 12, 2015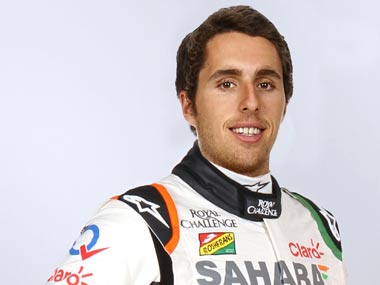 Spanish driver Daniel Juncadella won his debut race at the first Stars & Cars event of Mercedes-Benz in Stuttgart, Germany. He sealed his victory in the fourth round and final leg of the race against current DTM Drivers' Champion Pascal Wehrlein.
Based on the Stars & Cars page of Mercedes, there were sixteen competitors in the event. Among them were Mercedes-AMG Petronas Formula One drivers Lewis Hamilton and Nico Rosberg as well as Bernd Scheider, Mika Hakkinen, and David Coulthard.
Both Hamilton and Rosberg made it until the semifinals. Hamilton was bested by Wehrlein with a 0.099-second gap only. The DTM champ had a time of 1:19.938. Juncadella beat Rosberg by 0.804-second lead with the former finishing at 1:19.632.
The finals saw Juncadella winning by 2-0 versus Wehrlein with his timecard displaying 1:15.932 and 1:19.004 at the finish line. Prior to Rosberg and Wehrlein, the eventual victor also went over Lucas Auer and Bernd Scheider at the starting round and quarterfinal, respectively.
The mechanics of the main race involved an elimination-style competition wherein the drivers were given the same cars each round. Then the cars were changed in each succeeding round.
The drivers started with a Mercedes-AMG A45 4MATIC. Next they proceeded with the Mercedes-AMG C63 S. After that, the Mercedes-AMG GT S was used in the semifinal. Lastly, they wrapped it up with a race using the Mercedes-Benz SLS AMG GT3.
Daimler said there were 35,612 spectators at the event held in Mercedes-Benz Stuttgart Arena. Aside from the elimination race, there were demo laps by all the motorsport champions of Mercedes this year in their own cars like the F1 Hybrid W06 Silver Arrow, Mercedes-AMG C63 DTM, Mercedes SLS AMG GT3, and the Dallara-Mercedes Formula 3 car.
Moreover, there was a duel between Coulthard and Hakkinen using a Mercedes G63 AMG 6×6. The other special exhibition runs included the Mercedes-Benz W 196 R, Mercedes-Benz 300 SLR, and the Mercedes-Benz 190 EVO II.