Giancarlo Perlas
December 17, 2015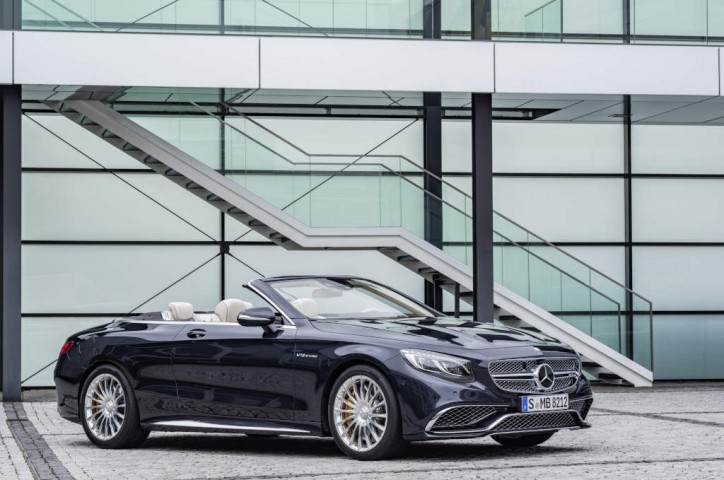 Just after unveiling the S-Class Cabriolet and the SLC, Mercedes-Benz is getting ready to debut another convertible. Recently, spy shots of the Mercedes-Benz C-Class Cabriolet have been making rounds online.
Based on the spy photos featured at Auto Express, the C-Class convertible lifts much of its design from the latest C-Class Coupe. Unlike the S-Class Cabriolet that had a four-door architecture, the C-Class cabrio follows its two-door coupe counterpart.
Some of the pictures also show the C-Class convertible alongside its Coupe version. Judging from the images, the two are almost identical except, of course, their roofing.
According to the source, the Mercedes C-Class Cabriolet will likely make its debut in March next year. With that, the most probable venue of the unveiling would be the Geneva Motor Show.
So far, all the specs of the car, particularly its engine options are well-guarded by the company. However, the most possible scenario is that it will merely carry the engine configurations found in the C-Class Coupe starting with the C 300 model with the possible additions of the diesel variants C 220 d and C 250 d 4MATIC. Then, the Mercedes-AMG versions of the car will probably be the C 63 and the C 63 S.
If AMG retains the same configurations of the current 4.0-liter V8 engine equipped within the hood of the performance-level C-Class Coupe, expect the outputs to be at 469 hp for the Mercedes-AMG C 63 Cabriolet and 503 hp for the Mercedes-AMG C 63 S Cabriolet.
Check out the spy photos of the upcoming Mercedes-Benz C-Class Cabriolet in the gallery below: