Giancarlo Perlas
August 12, 2015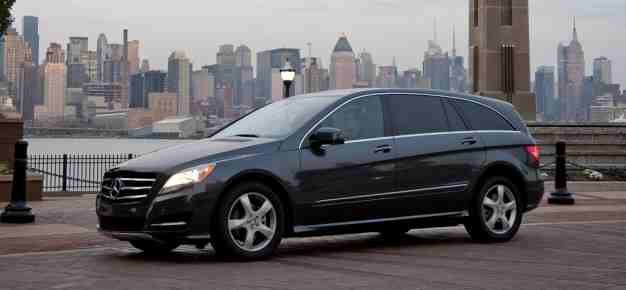 The Mercedes-Benz R-Class is staging a comeback. But this time, it will be targeted exclusively for customers in China.
According to CNBC, the assembly of the R-Class recently commenced at the AM General assembly plant located in Mishakawa, Indiana. It was the same facility that built the Hummer H2 from 2002 to 2009.
Based on the source, Mercedes got into a deal with AM General that involved moving the production of the R-Class into the latter's facility. The reason for the move of Mercedes is to let its Vance, Alabama plant to focus on the production of the more in-demand units of the brand. The decision to transfer the assembly of the R-Class to another location also had something to do with the foreseen supply problems in the popular models like the C-Class and GLE Coupe.
In the latest sales report of Mercedes, its luxury vehicles are still enjoying a huge demand from wealthy Chinese customers. That is despite its rivals struggling in the region. The article noted that it is the third time in four months wherein sales of autos have slumped in the country. The sales of the C-Class is particularly strong in the area.
As for the R-Class, we already know that it didn't perform well in the U.S. market. With the coming of the more compact coupe units of the GLC, GLE and others, it is certain to be overshadowed in that market. But with the preference of Chinese customers in more spacious cars and SUVs, there might be a flicker of hope left for the R-Class after all.