Giancarlo Perlas
June 27, 2015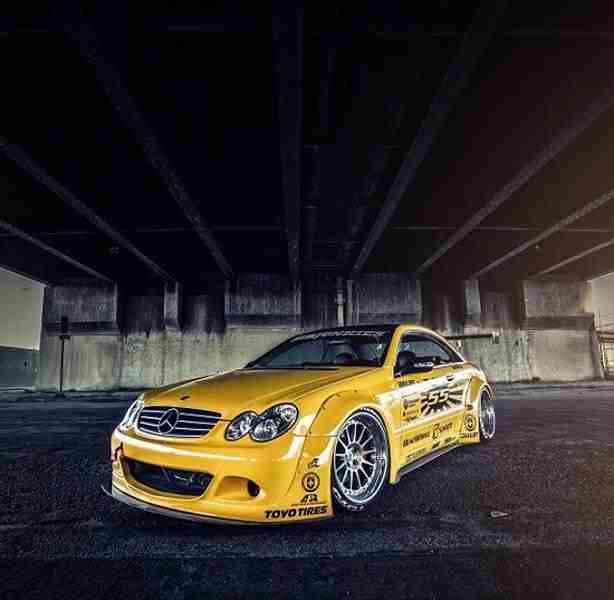 Sarto Racing released a photo of its new work with the Mercedes-Benz CLK, which can be seen above. The tuner unveiled its package on its Facebook page a couple of days ago.
No information has been provided by the tuner about the car in their social media page. They are yet to feature it in their site too, so we can only speculate about the key highlights of their new product based on what we can see in the picture.
Looking at the image above, the car is most likely based on the 2008 Mercedes CLK 63 AMG Black Series. From that, they fitted it with their wide body kit, which included massive fenders, revised racing bumpers with a new front lip spoiler design, and bigger racing spoiler at the rear.
The wheels seem different as well. They probably measure 19 inches, just basing from the elevation of the car in the photo. Then as one of the decals indicated, it has Toyo tires.
It is likely that the suspension has been further lowered from its original configuration, and the tuner has upgraded the auto's exhaust system. But again, we don't know for sure what was kind of work was performed under it.
No changes in the power unit was mentioned also. As a reminder though, the straight from the factory engine of the Mercedes CLK 63 AMG Black is a 6.3-liter naturally-aspirated handbuilt V8 from AMG. It has an output of 507 hp and can accelerate from zero to 60 mph in only 4.3 seconds.
We recently sent a message to the tuner asking them about the key highlights of their package. We will surely update everyone about this once we get an official response from them.