Peter Parcon
May 31, 2015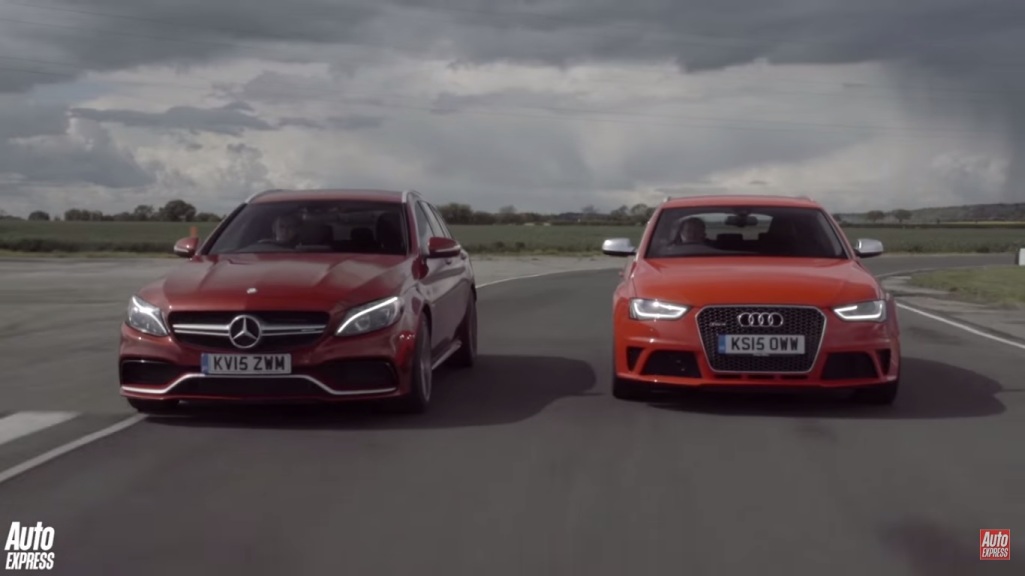 The introduction of the Mercedes-Benz C63 AMG in the market rekindled the rivalry among super-fast estates. This rivalry was highlighted with a video showing the C63 AMG going up against the Audi RS4, as indicated on a report from carscoops.com.
While the current model of the RS4 was initially released into the market in 2012, it continues to be the best method of bringing a large family from one place to another. This is mainly due to its all-wheel drive Quattro and the naturally aspirated 4.2-liter V8 engine that is capable of producing 44 HP of power.
The latest model of the C63 AMG has replaced the 6.2-liter V8 engine with a 4.0-liter twin turbo liter engine, which is also being used on the Mercedes-AMG GT. The standard model of the engine is capable of producing 469 HP of power and torque of 478.6 lb-ft.
Due to this, the C63 AMG is capable of accelerating from 0 to 62 mph within 4.2 seconds. Since the luxury vehicle is an AMG, its power is sent directly into the rear wheels, which facilitates drifting and may cause some issues with grip with dry roads.
The two luxury super-estates were pitted against each the clock to find out which of the two is fastest in different weather conditions. Check out the video to find out if the Mercedes-Benz C63 AMG was able to best the Audi RS4.