Peter Parcon
May 31, 2015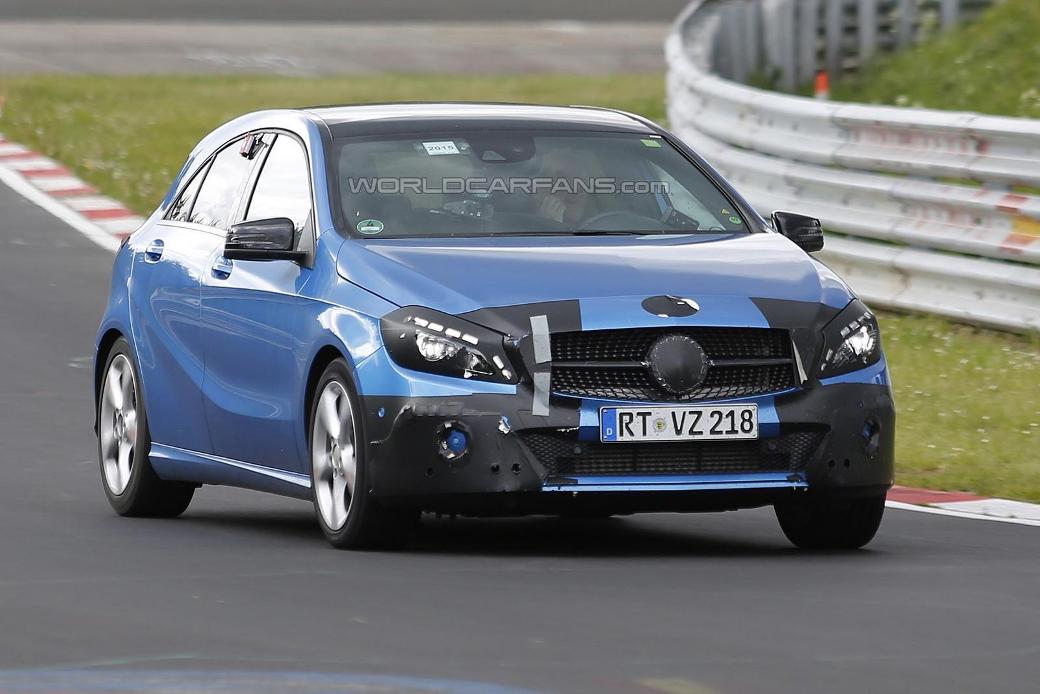 Spy photos of the 2016 Mercedes-Benz A-Class as it was going through some tests emerged recently, as shown on a report from worldcarfans.com. The A-Class caught on camera featured less camouflage and showed some of the cosmetic modifications industry watchers were expecting.
Some of the modifications on the A-Class include changes in the lighting cluster graphics, changes in the shape of the bumper and a brand-new alloy wheel design. The mid-cycle refresh of the luxury hatch is also expected to get green-colored paint.
Potential buyers of the 2016 Mercedes-Benz A-Class will also have the option of getting LED headlights for their unit instead of the bi-xenon light currently being used on the luxury vehicle. The new A-Class may also come with LED ambient lighting, more safety and assistance systems, infotainment system featuring a Wi-Fi hotspot, and new trim and upholstery options.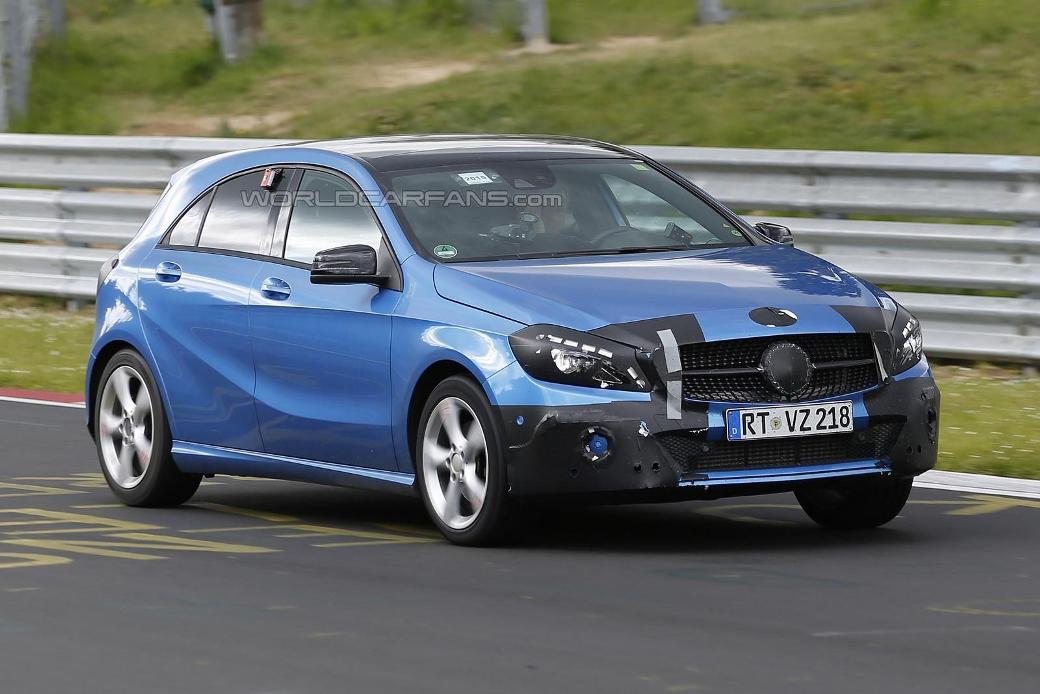 While the A-Class is also expected to use the same engine lineup as the current model, the A45 AMG model may see an increase in its power output of 20HP. Due to this, the 2.0-liter four-cylinder turbo engine will have a total power output of around 380HP, which will allow it to become the most powerful luxury vehicle in the segment since it will outperform the Audi RS3 Sportback.
Orders for the facelifted Mercedes-Benz A-Class is expected to start in July, which means the luxury hatch may be officially unveiled by June, and deliveries are anticipated to start by September 26.