Giancarlo Perlas
March 21, 2015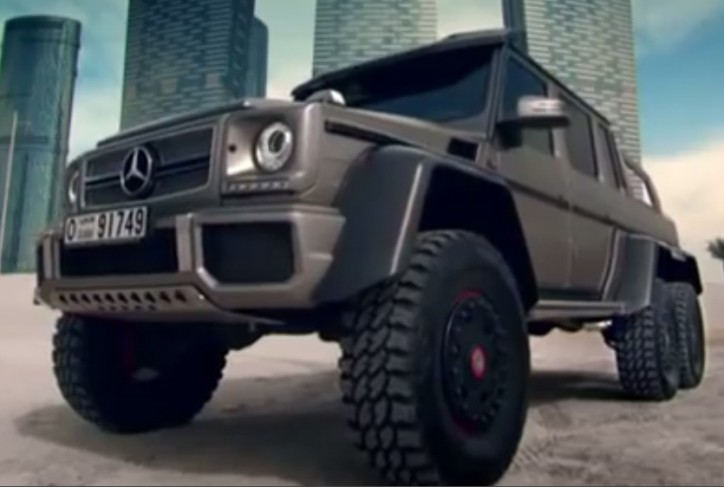 Not so long ago, Richard Hammond of Top Gear brought the Mercedes G63 AMG 6×6 for a spin in the luxurious city of Dubai in Abu Dhabi. It looked like he was in for the ride of his life as he tested the behemoth into the different parts of the city.
Check out the video below to see the Mercedes G63 AMG 6×6 in action:
Spoiler Alert!
Hammond was really into one hell of a ride in the Mercedes G63 AMG 6×6. One of the memorable parts of the video was when he was flagged down by a cop.
As it turned out, the police officer was only curious about the six-wheeler. After looking around the vehicle, he went on his way. For a while I thought he was going to give the driver a ticket for overspeeding in the highway, but it wasn't the case.
Also, it should be noted that the cop was driving a Lamborghini Aventador for a police car. Then, in the background after the officer left was a Ferrari FF police car, and a Mercedes SLS AMG. As we all know, luxury cars are just scattered around the city like its just a normal thing for the people there to see.
The auto journalist even tested the 6×6 into the water. Well, it was actually test drived into a pool to the surprise of the people relaxing there because water was hard to come by in the middle of the desert. The host apologized though as he drove past them.
Lastly, Hammond conquered the sandy areas outside the city with ease as he encountered rare vehicles along the way, and a giant old jeep.
You might want to check out the studio show after the Dubai ride too where more hilarity ensued.