Giancarlo Perlas
March 21, 2015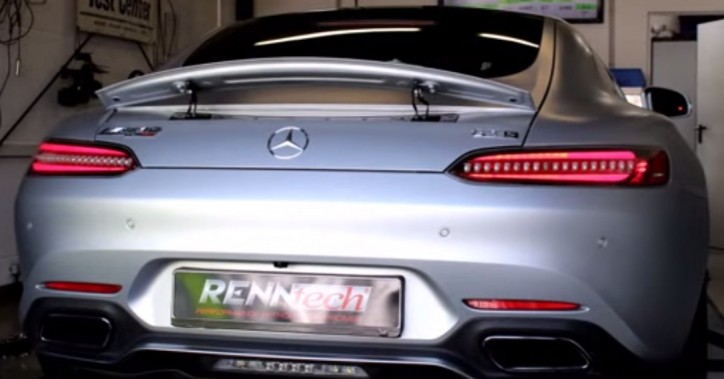 Renntech just got its hands on one of the first few Mercedes-AMG GT S released in the German market. Of course, being the awesome tuning company that they are, they immediately went on to work with it.
According to a report from Autoevolution, the specialists within the company have already started their Stage 1 and Stage 2 tuning kits for the amazing car. The source said by the time the people in Renntech are done with the Stage 1 ECU remapping of the car, its output should be around 600 PS.
Originally, the Mercedes-AMG GT S pumps up to 510 PS at 6,250 RPM with a 650 Nm of torque. So, with the Stage 1 tuning kit installed, its output will be raised by around 90 PS. And we are not talking yet about the Stage 2 package. So far, there's no information available as to what we can expect on the next stage, but it should be more mind-blowing. That's considering the stock 4.0-liter biturbo V8 AMG engine of the GT S already packs quite a kick looking at its past videos.
Renntech Mercedes-AMG GT S Video
Check out the video below of the Mercedes-AMG GT S that Renntech is currently working on:
532 PS Output Shown on the Graph
There was one thing noticeable in the video above though. The part where it showed the figures extracted from the dyno actually showed 532 PS. The report couldn't tell if the numbers released by Mercedes-AMG about the car were understated or there was an error on the dyno of Renntech. We certainly have the same question as well.