Ryan Joseph Ramos
January 29, 2015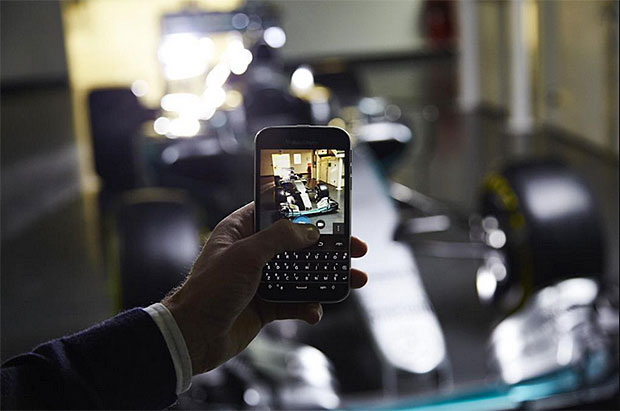 Defending F1 constructors champ Mercedes AMG Petronas just couldn't resist teasing fans, turning to Twitter once again with a flurry of posts showcasing this season's car, the F1 W06 Hybrid. The posts revealed the new car in a number of angles sure to whet your appetite for F1 action.
The series of tweets featured not just shots of the W06 in action, but there were also videos of the car being driven by Nico Rosberg. This one is our favorite – a head-on shot of the new car:
Still not convinced you're seeing the real deal? Well, check out those curves 😉 #W06Spy #BackToWork #F1 pic.twitter.com/F3pWiFfeGN

— MERCEDES AMG F1 (@MercedesAMGF1) January 29, 2015
Head on over to the Mercedes team's official Twitter account to check out all of the posts, or follow all the action (and reactions) by searching the hashtag #W06Spy.
The Williams and Lotus teams had already officially unveiled their own cars in the previous days, showing off the 2015 editions of their cars powered by the Mercedes-Benz power unit. McLaren had also previewed its car a day ago, but this time, it will be running on newcomer Honda's power unit.
We just have to say, the W06 looks good. The classic silver and mint-green is there, of course, and we can also see some subtle changes applied to the design, not the least of which is the new, shorter nose.
Official testing starts Sunday with Nico Rosberg at the wheel, alternating with defending drivers' champion Lewis Hamilton during the four days at Jerez.