Giancarlo Perlas
January 28, 2015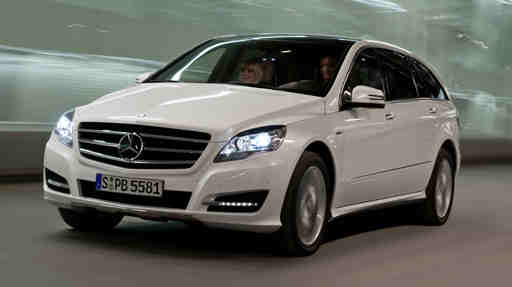 Based on several news sources, Mercedes-Benz recently turned to AM General to handle the production of the R-Class. AM General is popular for making the High Mobility Multipurpose Wheeled Vehicle (HMMWV), or the Hummer.
To be honest, I thought the R-Class was already history, so I was quite surprised about the recent development centering on the range. My first reaction when I saw the headlines was, "Really, the R-Class is still around?"
It should be noted that the R-Class wasn't quite as popular as the other series of the three-pointed star brand. When it was launched in 2005, its sales figures were way below expectations. In its best year, only 20,000 were ever manufactured. As a result, Mercedes-Benz retired it from the U.S. market in 2012 after the sales in its previous year fell to just a little more than 2,000 units.
Other regions around the world followed the move of Mercedes in the U.S. However, one country remained loyal to the R-Class, and that was China. Sales of the range were still looking good in that place, so the German luxury car maker planned to transfer the assembly line of the R-Class somewhere in the Pacific in order to better cater to Chinese customers. The move would also give some breathing room in the company's Tuscaloosa plant and allow it to focus on its in-demand products in the U.S. like the GLE, or the former M-Class.
The move to China though would mean the company would have to ship all its equipment crucial to the development of the R-Class all the way there, or dig deeper into their budget for the establishment for an R-Class plant there. Either way, it was a high-risk gamble. Therefore, contracting AM General presented as the more feasible option.
News sources stated that the assembly of R-Class under the wing of AM General in Indiana would commence this summer. Around 10,000 units are expected to be made by the Humvee maker yearly. However, only the long-wheelbase version of the model will be produced, and they will be skipping its AMG variants.