Giancarlo Perlas
June 25, 2014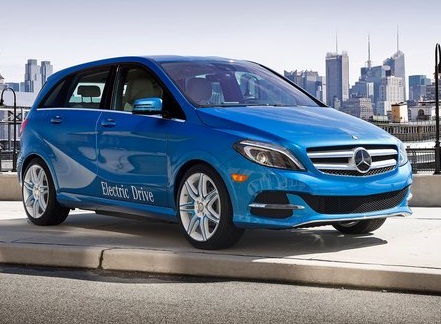 Mercedes-Benz is gearing to introduce its first mass-produced pure electric vehicle in the U.S. According to Forbes, the flagship luxury vehicle brand of Daimler is looking for an end of June or early July release of the EV in the American soil.
The entry of the Mercedes-Benz B-Class Electric Drive in the region will pit it against the more established brands when it comes to EVs such as Tesla and Nissan. It should be noted that Tesla is currently dominating the county's EV market, thanks to its Model S. On the other hand, Nissan is also enjoying its fair share in the electric car market through Leaf model.
Mercedes-Benz is looking at a stiff competition against its arch-rival too. The entry of BMW's i3 pure-play electric car in the territory will not make the conquest easier.
The move of the three-pointed star brand to bring out its latest B-Class ED in the U.S. is a part of its strategy to strengthen and maintain its hold of the overall luxury car sales of the region. Notably, Mercedes-Benz was able to snatch the crown as the brand with the most luxury vehicle sales in the U.S. last year. However, recent data showed that BMW has already closed the gap opened by Mercedes-Benz, and it has even surpassed the latter by around 2,000 units.
Mercedes is cashing as well in the growing demand for EVs in the country. Currently, plugin EVs constitute a very small consumer base in the U.S. However, trends display that there is an increasing consumer attention towards these types of vehicles. Experts project that the ever-increasing demand of these vehicles will become a crucial element in the growth of automakers in the U.S. in the future.