Giancarlo Perlas
June 19, 2014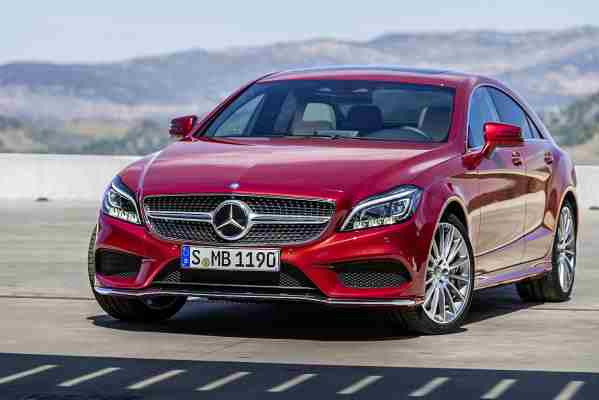 As reported earlier, this month is the official unveiling of the facelifted and amped 2015 Mercedes-Benz CLS. The 2015 model is supposed to make its official debut at this year's Goodwill Festival of Speed, which will be held on the 26th. However, thanks to the Motoring blog of Stuff.co.nz, we now have some of the vehicle's official photos ahead of its world premiere.
Some spy photos of the 2015 Mercedes-Benz CLS have been circulating around the first quarter of 2014. The photos only displayed the car in camouflage or patches though, which make it hard for us to really get a good look at the car's styling. But, with the images here, we can finally get to appreciate the car more in its bare state. From the pictures, we can see that the car has a sharper look this time but it still bears the striking aura found in its predecessor.
Another noteworthy improvement in the car is the technology it offers. Some of the state-of-the-art technologies present in the car are the Multibeam LED headlights that have the capability to adjust themselves depending on the lighting conditions present in the environment where the it is traveling. The system can also adjust its beams when it detects that other cars are approaching, so as not to blind or distract other drivers on the road. Other amazing characteristics of the lighting system of the 2015 CLS is its ability to illuminate areas up to 485 meters and bend in corners.
Going inside, the vehicle's interior is further revamped by some tweaks. Then, one noticeable add-on there is the 8-inch tablet-style media screen placed on top of the dashboard.
Based on the report, the 2015 Mercedes-CLS will be offering four petrol and three diesel variants. Among them are the following:
CLS 63 AMG carrying a 5.5-liter biturbo V8 engine with an output of around 410 kW and 720 Nm of torque
S Edition that can go up to 430 kW and 800 Nm
CLS 400 equipped with a 3.6-liter biturbo V6 that provides 245 kW and 480 Nm
CLS 500 with 4.6-liter V8 going up to 300 kW and 600 Nm.
CLS 220 BlueTec with 125 kW and 400 Nm turbo-diesel engine
CLS 250 BlueTec with 150 kW and 500 Nm turbo-diesel engine
CLS 350 BlueTec that has an output of 190 kW and 620 Nm with its six-cylinder turbo-diesel engine
The 250, 350 and 500 variants will each be fitted with the nine-speed automatic gearbox while the rest will have the standard seven-speed gearbox with auto transmission. The availability of the said variants depend on each region of the globe.