Giancarlo Perlas
June 3, 2014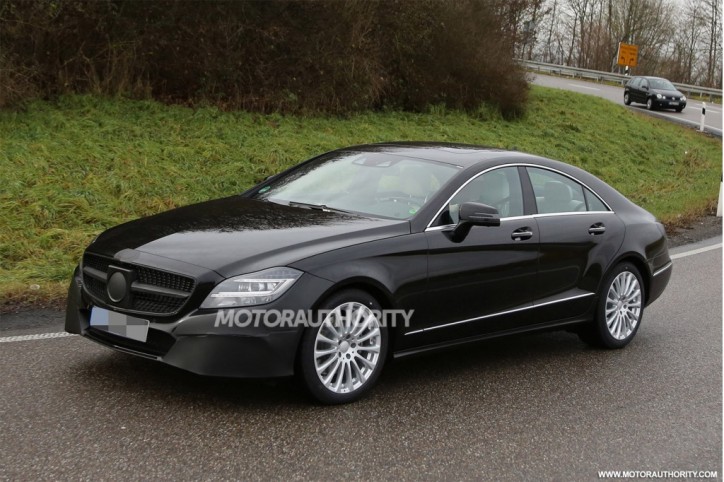 The Mercedes-Benz CLS-Class was launched in 2004. The first-generation of this segment marked the entry of Mercedes-Benz in the four-door coupe market. In 2010, the second-generation of the Mercedes-Benz CLS hit the market with a major makeover in its style and performance packages.
Last April, spy photos and a video of what appeared to be another face-lifted Mercedes-Benz CLS was spotted in Stuttgart, Germany, which could be an indication that the segment is entering another phase of its evolution.
New 2015 Mercedes-Benz CLS Spy Shots
Recently, the new version of the CLS was seen again around the streets of Stuttgart. Some of the spy photos were also obviously taken near a Mercedes-Benz facility in the area. One of the images give us a glimpse of the vehicle's interior too.
Click the images provided by Motor Authority below to get a preview of the 2015 Mercedes-Benz CLS:
2015 Mercedes-Benz CLS Specifications
Sources speculate that the new Mercedes-Benz CLS will carry the same V8 biturbo engine found in the S-Class, so its output should be fairly the same with the flagship class of the brand. However, a V6 engine is also a possibility for the market in the U.S.
Motor Authority says the upcoming Mercedes CLS might get the 9G-TRONIC nine speed automatic transmission. 9G-TRONIC is expected to be more fuel-efficient than the current seven-speed gearbox.
Possible Debut of the New Mercedes-Benz CLS
Mercedes-Benz is likely to launch the car within a couple of months, or probably the end of the year. Thus, its model year will be 2015.