Peter Parcon
June 20, 2014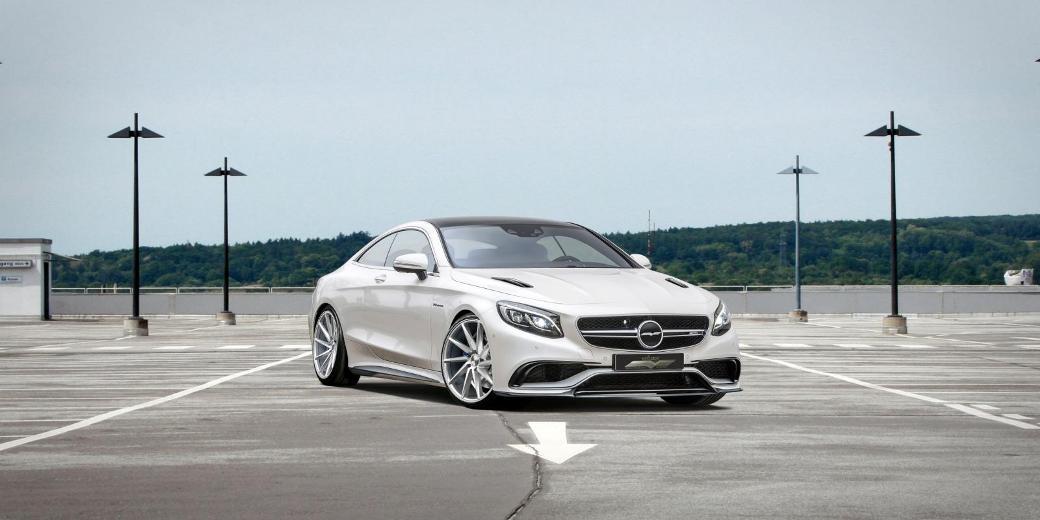 The Mercedes-Benz S63 AMG Coupe underwent extensive customization under Voltage Design recently, as indicated on a report from the worldcarfans.com.
The tuning specialist provided a styling kit specifically aimed at this niche in the market. The latest S63 AMG Coupe is considered as the official replacement of the Mercedes-Benz CL63 AMG. The carbon fiber package developed by Voltage Design for the S63 AMG Coupe covers the radiator grille, front apron wings, front spoiler, mirror caps, diffuser, air inlets, tailgate spoiler and side skirts. The logo of the company is also covered by the carbon fiber package for the vehicle.
Owners of the vehicle also have the option of covering the whole grille and hood with the same material used by the latest styling kit for a price.
Aside from the external modification, the 5.5-liter twin-turbo V8 engine of the Mercedes-Benz S63 AMG Coupe also received an upgrade from the tuning company. The power of the vehicle was increased from 585HP (430kW) to 800HP (588kW) while its torque was amped up from 900Nm (664 lb-ft) to 1,150Nm (848 lb-ft).
The power boost on the engine was made possible through an upgrade on its electronics. It also received a new custom-made exhaust system featuring a valve command system while the manifold was upgraded. The air cooler was changed and bigger turbos were also installed on the super car from the luxury vehicle manufacturer from Germany.
Since the power was increased, Voltage Design also decided to provide the S63 AMG Coupe with better brakes, giving it a bigger carbon ceramic brake system. The tuning company also provided the vehicle with a new set of CVT 22-inch alloy wheels from Vossen.
The ride height of the S63 AMG Coupe was also lowered with the installation of custom-made springs. The front height was reduced by 10 millimeters while the rear was reduced by 35 millimeters.
For the moment, Voltage Design did not release any details on the price of the new styling kit for the Mercedes-Benz S63 AMG Coupe.